National Weather Summary for Monday, December 12, 2016
by David Moran, on Dec 12, 2016 10:27:58 AM
An area of low pressure moving through the Northeast will bring light to moderate snow to the region through early Tuesday. Thunderstorms will continue across coastal North Carolina through Monday morning as instability builds through the morning.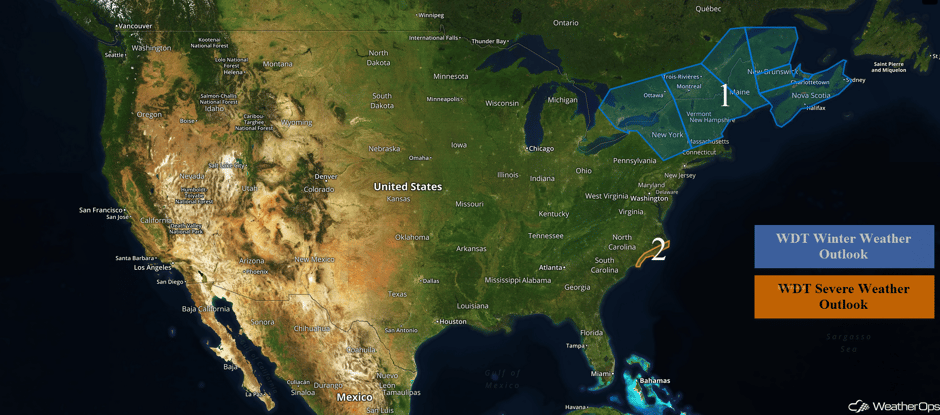 US Hazards
Region 1
Snow will continue across the Northeast through Tuesday, as an area of low pressure moves across the region. Snowfall amounts across western and central portions of New York of 2-4 inches, with locally higher amounts in excess of 6 inches, will be possible. Further to the east across portions of Massachusetts, New Hampshire, Vermont, and Maine, accumulations of 3-6 inches will be possible, with locally higher amounts in excess of 8 inches.
Major Cities in Region: Syracuse, NY, Albany, NY, Burlington, NY, Augusta, ME, Bangor, ME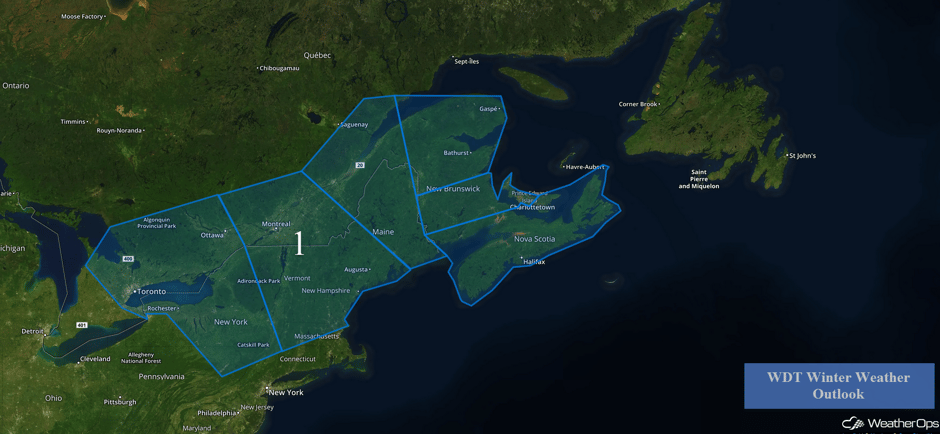 Region 1
Region 2
Modest instability and wind shear in place along the coast of North Carolina may allow for a few thunderstorms to become strong to severe this morning. The main hazard will be for wind gusts in excess of 50 mph. An isolated, but weak tornado may also be possible. The severe weather threat should end by afternoon as thunderstorms push offshore.
Major Cities in Region: Wilmington, NC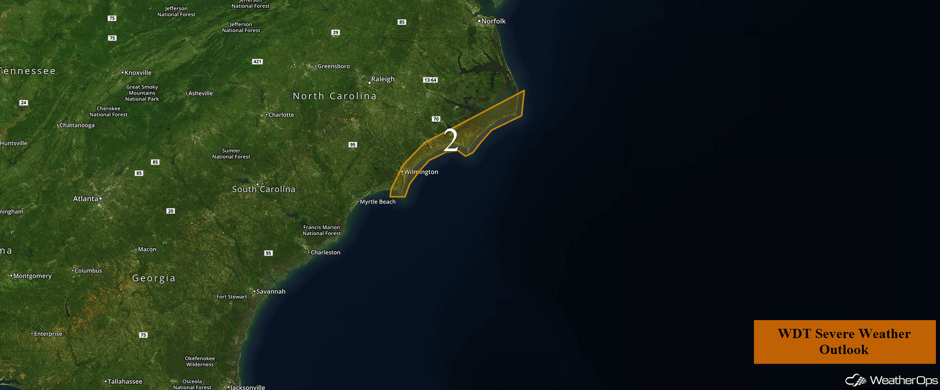 Region 2
A Look Ahead
Significant snowfall will be possible across the Pacific Northwest and Northern Rockies, as an area of low pressure intensifies across the region. While there is some uncertainty in placement and amounts, heavy snow appears to be likely across these regions. By Friday, the heavy snow potential will shift eastward across the Northern Rockies and Northern Plains. Going into the weekend, an area of low pressure moving through the eastern US will allow for heavy snowfall from portions of the Midwest and Great Lakes into the Northeast.
This is just a brief look at current weather hazards. We can provide you site-specific forecast information for the purpose of protecting your personnel and assets. Try a 7-day demo right away and learn how timely precision weather information can enhance your bottom line.