National Weather Summary for Monday, April 25, 2016
by David Moran, on Apr 25, 2016 11:56:50 AM
No WeatherOps hazards are currently in effect, however, potentially significant severe thunderstorms will be possible across the Plains throughout the course of the week.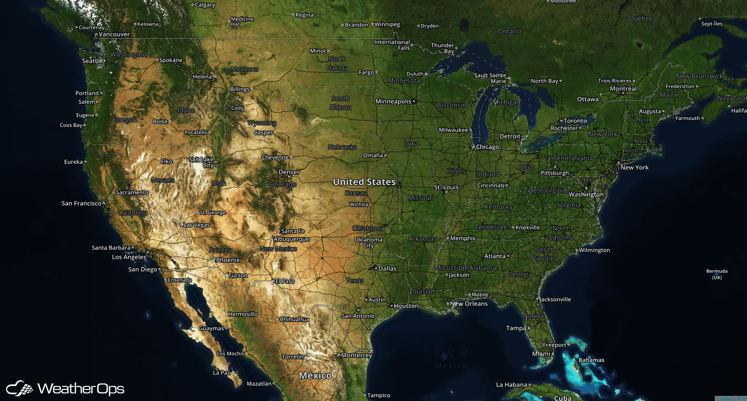 US Hazards
Monday - Thunderstorms will be possible across the Great Lakes as an area of low pressure moves through the region. While there is currently some activity ongoing across the region, daytime heating will allow for the development of thunderstorms this afternoon. As thunderstorms develop, hail and damaging winds will be the main hazards, but an isolated tornado cannot be ruled out. Activity should weaken after sunset.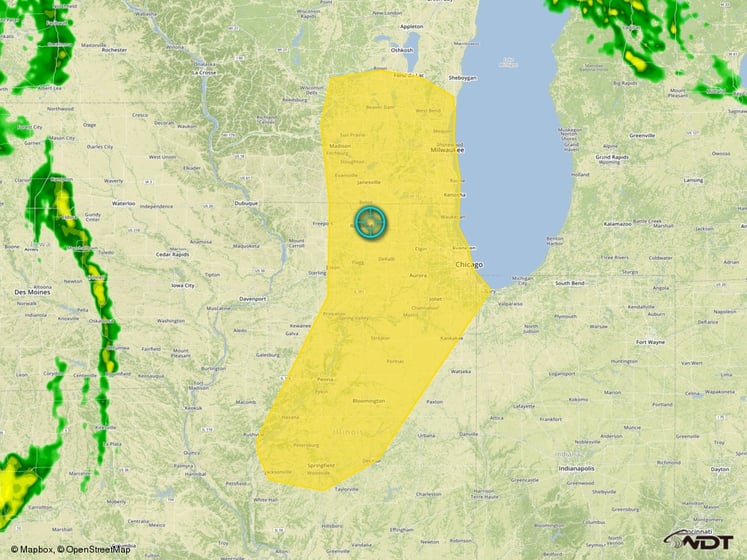 Monday Thunderstorm Risk Outline
Tuesday - Significant severe weather is possible across portions of the Central and Southern Plains on Tuesday in response to a strong moisture return, a potent low level jet, and an area of low pressure. While there is still some uncertainty in storm coverage, any storms that develop will have the potential for strong and long track tornadoes, very large hail, and damaging winds. Storms will continue into the evening hours and expand further southward. Further north, storms will begin to cluster and/or form a line. While the tornado threat will remain, hail and damaging winds will be the primary hazards as they move into Eastern Kansas and Missouri.
A dryline will begin to develop across western portions of Kansas, Oklahoma, and Texas during the late morning and early afternoon. Showers and thunderstorms will develop ahead of the dryline from near Wichita, Kansas south-southwestward into Enid, Oklahoma and Weatherford, Oklahoma in the early afternoon and will begin to move eastward through the afternoon and evening. While some uncertainty exists among models in regard to storm coverage (especially in the Oklahoma City area) if storms develop, they could become significant.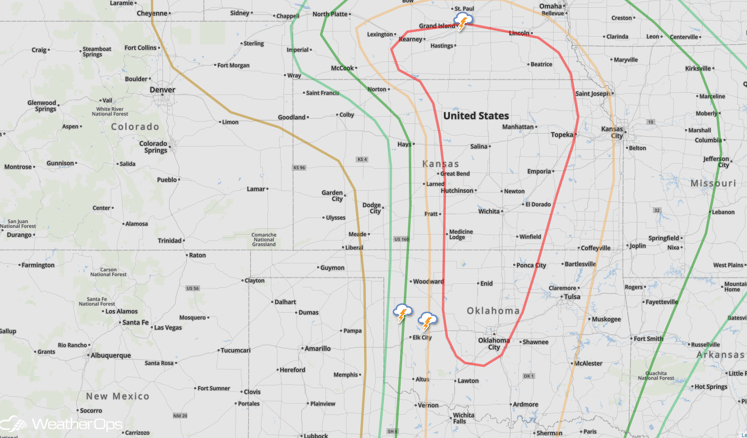 Tuesday Severe Risk Outline
Wednesday - Severe thunderstorms will continue to move into the Mid and Lower Mississippi Valley, with fresh severe activity during the day. Any thunderstorms that develop will have the potential for large hail and damaging winds, as well as a few tornadoes. This activity will continue into the evening and overnight, hours, causing nighttime storms to be a threat.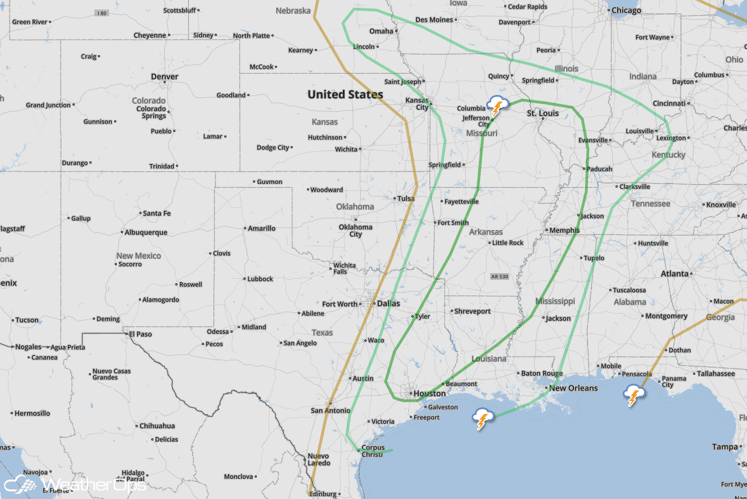 Wednesday Severe Risk Outline
Friday - There will be another risk for severe thunderstorms across portions of the Southern Plains on Friday, allowing a new threat for severe weather for the region. Instability and wind shear will also be sufficient for the development of supercells capable of large hail, damaging winds, and tornadoes will be possible.