National Weather Summary for Friday, October 28, 2016
by David Moran, on Oct 28, 2016 10:02:19 AM
Gusty winds are expected through early Sunday across portions of the Gulf of Mexico as high pressure builds into the Southeast. Heavy to excessive rainfall will be likely for portions of California through Sunday as an area of low pressure meanders just off the coast.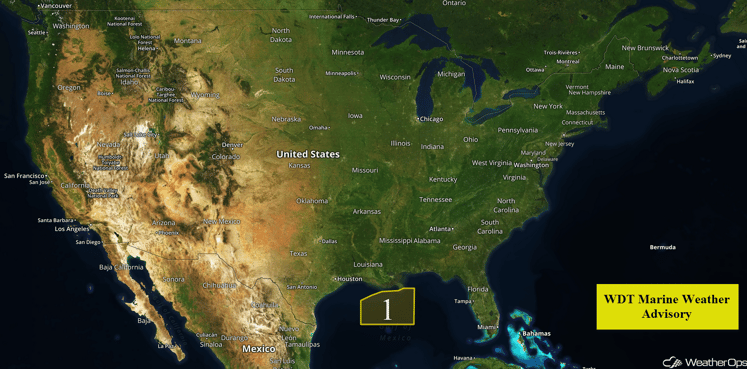 US Hazards

Region 1
Winds will increase across Region 1 through early Sunday as high pressure builds across the Southeast. This will allow for easterly winds of 20-30 mph with gusts in excess of 35 mph possible at times. These strong winds will lead to moderate to rough swells of 6-9 feet. Conditions will begin Friday morning and continue through Saturday, but should subside Sunday morning.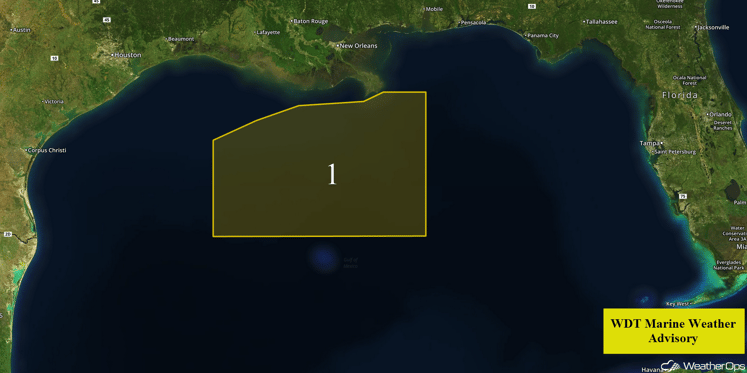 Region 1
Excessive Rainfall Possible for Portions of California through Sunday
A surface low is expected to remain along the coast of Northern California. With ample Pacific moisture present and lift provided by the low and associated frontal boundaries, heavy to excessive rainfall is forecast across portions of Northern California. Three day rainfall accumulations of 4-7 inches with isolated higher amounts in excess of 10 inches will be possible.
Major Cities in Region: San Francisco, CA, Sacramento, CA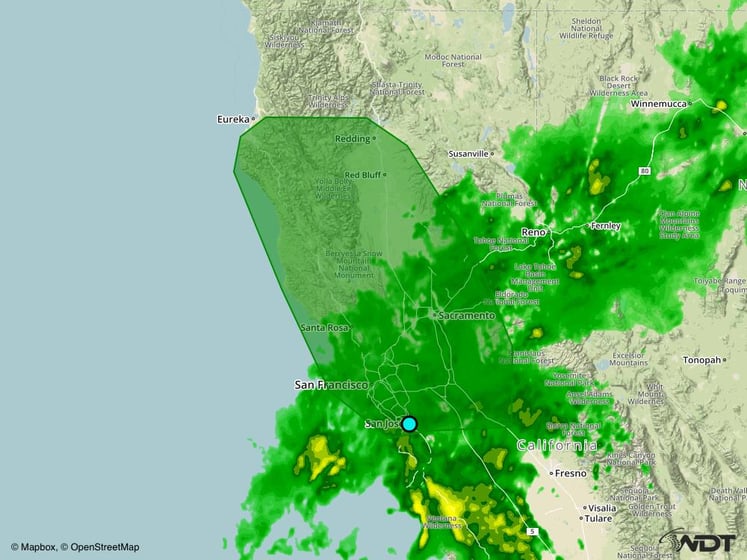 Excessive Rainfall Risk Outline for Friday through Sunday
Tropical Update
Disorganized showers and thunderstorms over the northwestern Caribbean Sea and southeastern Gulf of Mexico (green oval) are associated with a broad area of low pressure located about a hundred miles north of the coast of Honduras. While this system is producing winds to near gale force north of the center, development is not expected due to strong upper level winds. The low is forecast to move little over the next few days, and locally heavy rainfall is possible across portions of the eastern Yucatan Peninsula, Cuba, the Cayman Islands, and Jamaica through the weekend.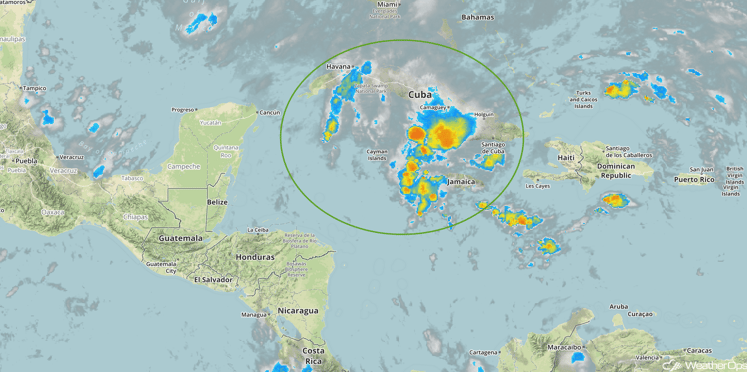 Tropical Infrared Satellite
A Look Ahead
Light to moderate snow will be possible for portions of the Northern Rockies as the low off the coast of California moves eastward. Further to the northwest, light rain will be possible across portions of the Pacific Northwest as an area of low pressure approaches the region. By late next week, an area of low pressure will move develop across portions of the Southern Plains, bringing moderate to heavy rain to portions of Oklahoma and Texas.
This is just a brief look at current weather hazards. We can provide you site-specific forecast information for the purpose of protecting your personnel and assets. Try a 7-day demo right away and learn how timely precision weather information can enhance your bottom line.