National Weather Summary for Friday, October 21, 2016
by David Moran, on Oct 21, 2016 10:15:01 AM
As an area of low pressure develops over the Ohio Valley on Friday and moves northeastward, heavy rain will be possible across portions of the Northeast. Strong winds will be possible for portions of the Gulf of Mexico ahead of a cold front on Friday.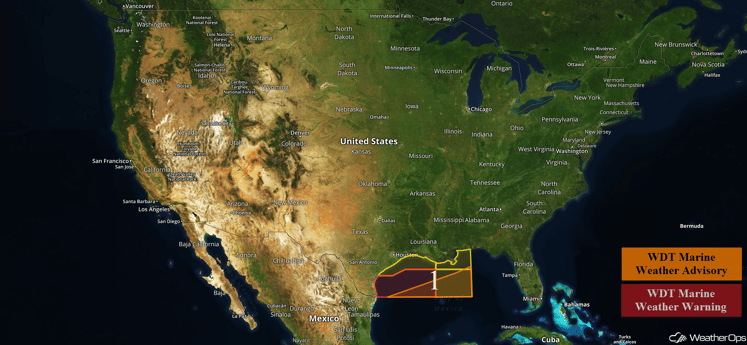 US Hazards

Region 1
A strong cold front moving across Region 1 will allow for a prolonged period of elevated winds on Friday. Ahead of the cold front, northerly winds of 30-40 mph is expected. In response to the near gale force winds seas of 8-12 feet will be possible across the region. Conditions should gradually subside late Friday through Saturday as high pressure builds over the northern Gulf.

Region 1
Excessive Rainfall Possible for the Northeast on Friday
An area of low pressure will begin developing over the Ohio Valley with a broad area of showers and thunderstorms forecast to spread across the northeast. The main concerns will be the potential for excessive rainfall through early Saturday morning across Upstate New York and much of New England. Rainfall accumulations of 1-2 inches will be common with locally higher amounts in excess of 3 inches possible.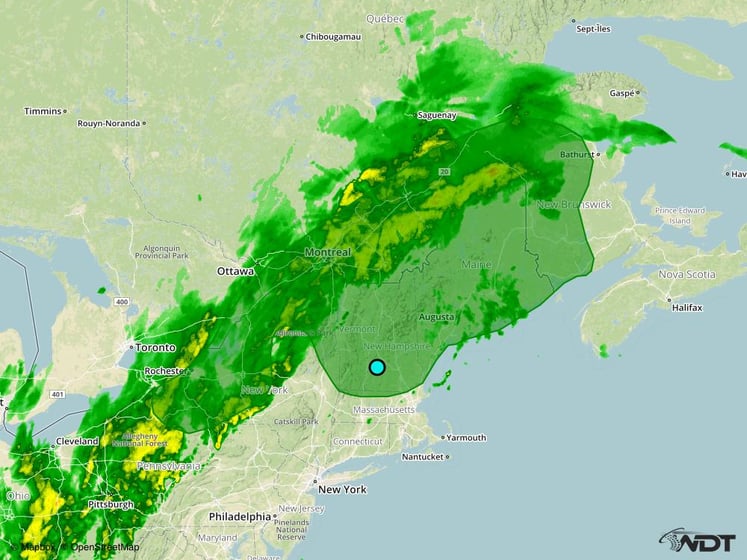 Excessive Rainfall Risk Outline for Friday
Tropical Update
An area of low pressure centered 450 miles south-southeast of Cape Hatteras, North Carolina, is moving northward. Thunderstorm activity is very limited and the potential for further development is decreasing,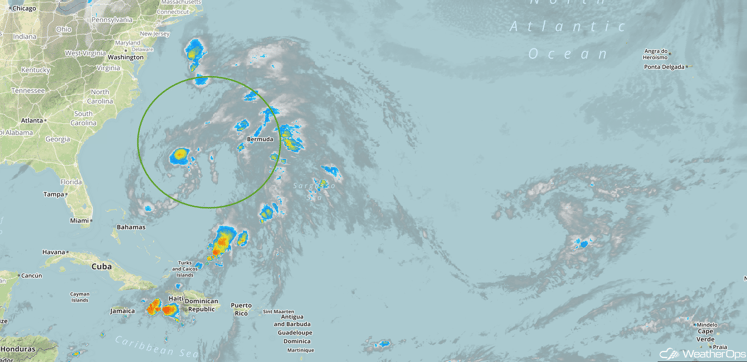 Infrared tropical satellite
A Look Ahead
Showers and thunderstorms will increase across the Pacific Northwest early next week as an area of low pressure moves into the region. Two day rainfall amounts of in excess of 5 inches will be possible, in addition to an increased risk of flooding and local runoff.
This is just a brief look at current weather hazards. We can provide you site-specific forecast information for the purpose of protecting your personnel and assets. Try a 7-day demo right away and learn how timely precision weather information can enhance your bottom line.