National Weather Summary for Friday, October 14, 2016
by David Moran, on Oct 14, 2016 10:41:49 AM
As an area of low pressure approaches the Pacific Northwest, thunderstorms and excessive rainfall will be possible for portions of the Pacific Northwest beginning Friday and continuing through the weekend. Strong to severe thunderstorms will be possible ahead of a cold front across the Upper Mississippi Valley on Saturday.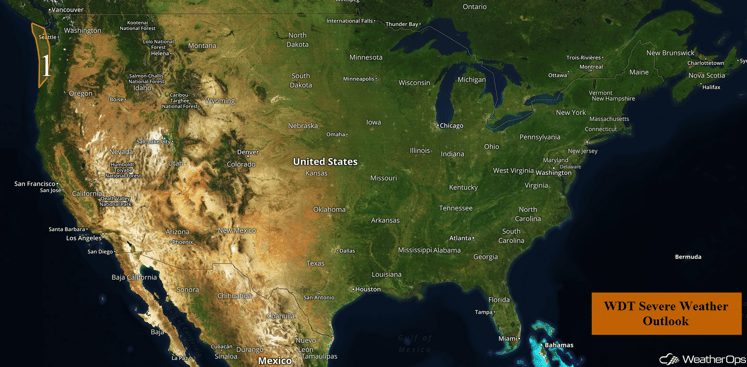 US Hazards
Region 1
Thunderstorms and gusty winds will continue across the Pacific Northwest as a strong area of low pressure moves over the region. A few rotating storms will be possible as they move inland, with a brief tornado possible. Some stronger winds or possibly some hail will be possible as well. Heavy rain will also be possible; rainfall amounts will generally remain around an inch but locally higher amounts in excess of 3 inches will be possible.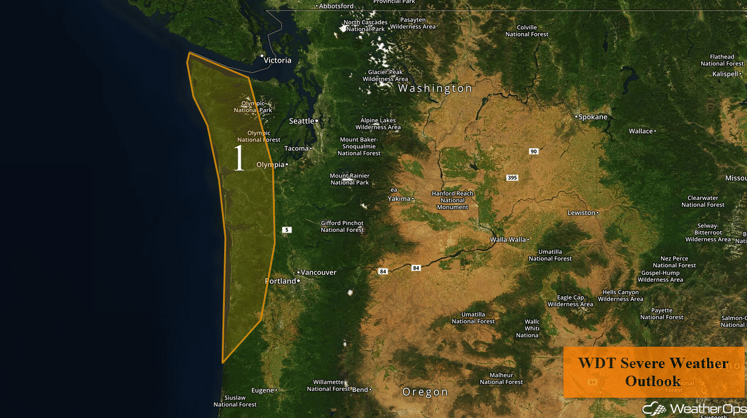 Region 1
Excessive Rainfall Possible Saturday and Sunday across the Pacific Northwest
Heavier rains are expected on Saturday as another coastal low approaches the region. Widespread rainfall accumulations of 1-3 inches are expected across coastal portions of northern California, Oregon, and Washington, generally west of the Interstate 5 corridor. Locally higher amounts in excess of 5 inches will be possible, especially in mountainous regions. Another low will move into the region on Sunday and bring an additional 1-3 inches of rain with locally higher amounts in excess of 4 inches. With this new rainfall, three day rainfall amounts of 4-8 inches will be possible for much of the region, which could lead to some flooding problems.
Major Cities in Region: Eureka, CA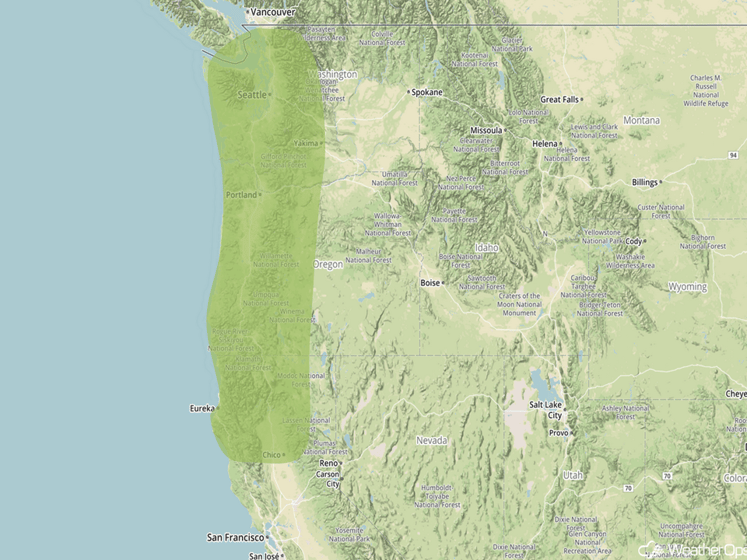 Excessive Rainfall Risk Outline for Saturday and Sunday
Strong to Severe Thunderstorms Possible for the Upper Mississippi Valley on Saturday
Thunderstorms will be possible across portions of the Upper Mississippi Valley on Saturday ahead of a cold front. Conditions should allow for a few thunderstorms to become strong with hail larger than 0.50 inch in diameter and wind gusts in excess of 50 mph the primary hazards.
Major Cities in Region: Cedar Rapids, IA, Davenport, IA, Madison, WI, Milwaukee, WI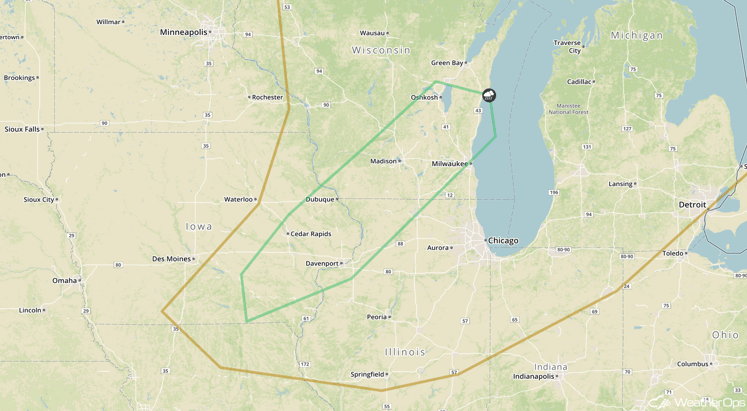 SPC Convective Outlook for Saturday
Tropical Update
Hurricane Nicole is currently moving toward the east-northeast at 18 mph. This motion is expected to continue with a decrease in forward speed expected during the next 48 hours. Maximum sustained winds are near 80 mph with higher gusts. Nicole could become a post-tropical cyclone on Saturday.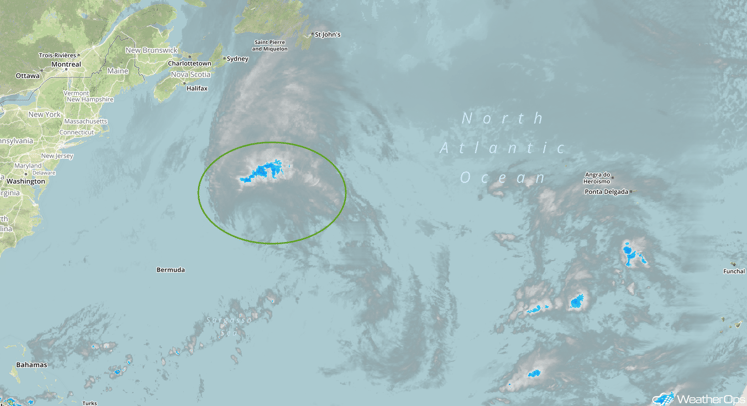 Infrared Tropical Satellite
A Look Ahead
An area of low pressure may develop over the Bahamas on Tuesday, allowing for rain showers across Florida. Rainfall amounts should remain under an inch.
This is just a brief look at current weather hazards. We can provide you site-specific forecast information for the purpose of protecting your personnel and assets. Try a 7-day demo right away and learn how timely precision weather information can enhance your bottom line.