National Weather Summary for Friday, May 6, 2016
by David Moran, on May 6, 2016 12:31:27 PM
Severe thunderstorms and excessive rainfall will be possible Friday from the Intermountain West to the High Plains. Going into the weekend, severe thunderstorms will be possible for the Ohio Valley and portions of the Plains on Saturday and Sunday. Excessive rainfall will be possible across the Intermountain West and Northern Rockies on Saturday.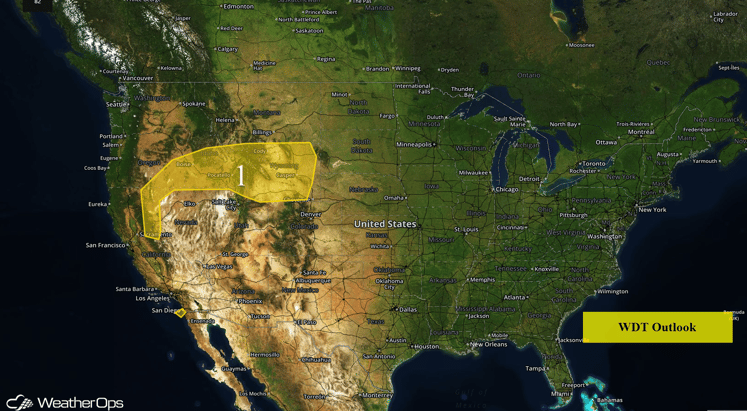 US Hazards
Region 1
A large upper level system will continue to slowly track eastward across the western US, bringing periods of showers and thunderstorms to Region 1. General rainfall amounts of 0.50-1.50 inches will be possible with locally higher amounts in excess of 2.50 inches. The highest rainfall amounts will be across the Northern Rockies of Wyoming. Runoff issues over higher elevations and localized flooding concerns may develop later today. The potential for heavy rain will continue through Saturday with an additional 0.50-1.50 inches with locally higher amounts possible. In addition, there will be a risk for thunderstorms across the region during the afternoon and evening. The main hazards with any thunderstorms that develop will be gusty winds and hail.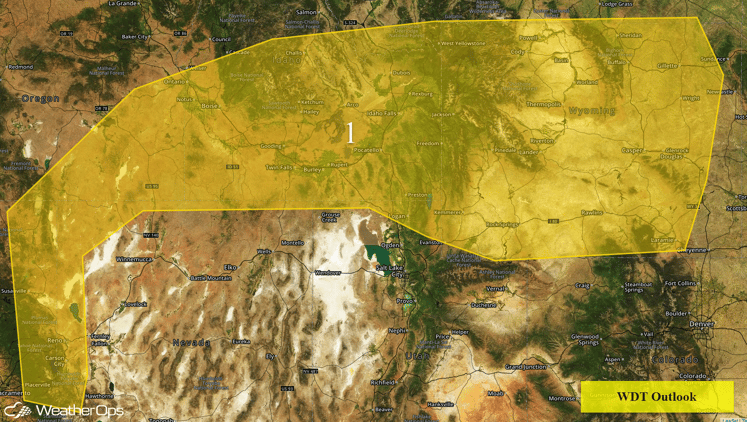 Region 1
Severe Thunderstorms Possible Across the Plains this Weekend
A large upper level system will continue to progress slowly eastward across the western United States on Saturday. Thunderstorms are expected to develop across the northern and central High Plains by Saturday afternoon. As thunderstorms develop, large hail, damaging winds, and tornadoes will be possible. Storms may evolve into a more organized system during the late evening and overnight hours. Farther south across western Texas, thunderstorms should be more isolated, possibly holding off until the evening hours as an upper level disturbance approaches the region. With any thunderstorms that develop, large hail and damaging winds will be the primary hazards.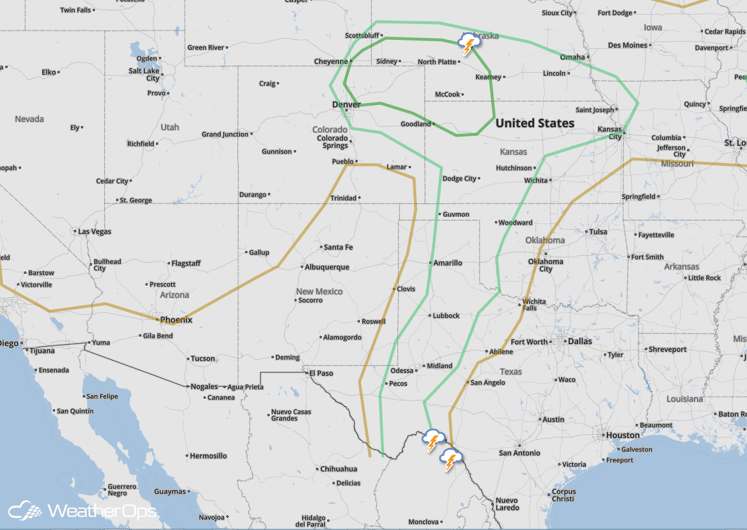 SPC Convective Outlook for Saturday
Thunderstorms will once again be possible on Sunday as the upper level system continues to track eastward. Isolated to scattered thunderstorms will be possible. As thunderstorms develop, large hail, damaging winds, and tornadoes will be possible.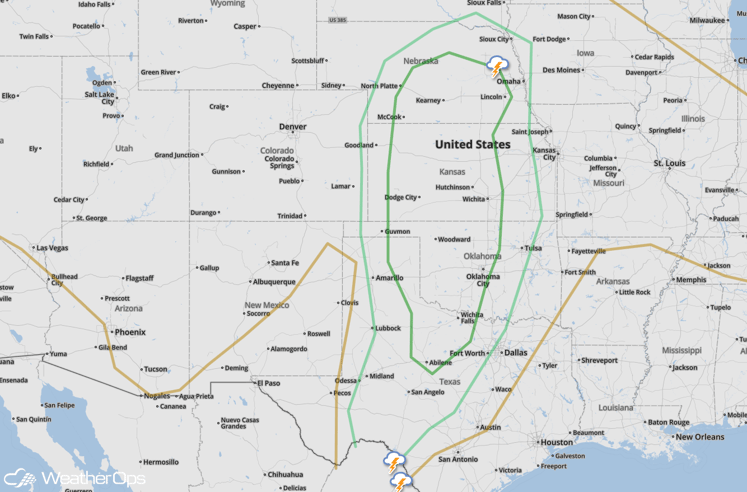 SPC Convective Outlook for Sunday
Severe Thunderstorms Possible for Ohio Valley on Saturday
There is a marginal risk for severe thunderstorms across portions of the Ohio Valley Saturday afternoon ahead of a cold front. Storms will likely spread from northwest to southeast across the region. Gusty winds and hail will be the primary threats.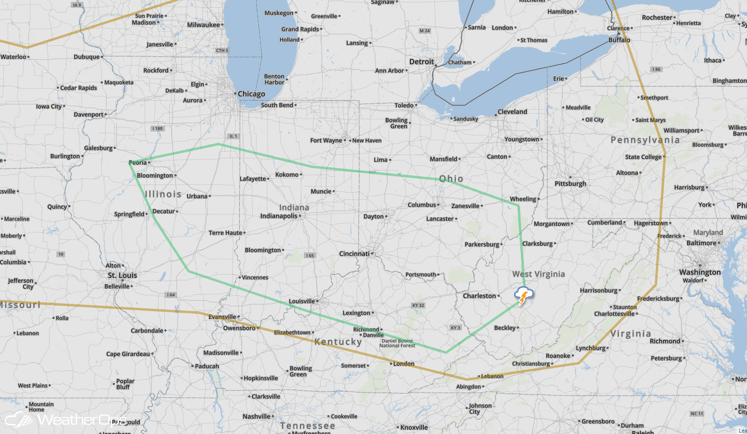 SPC Convective Outlook for Saturday