National Weather Summary for Friday, March 3, 2017
by David Moran, on Mar 3, 2017 10:53:38 AM
Heavy snow is expected to develop across portions of California on Saturday as a cold front moves eastward late Friday. Elevated winds and seas are expected across the Gulf of Mexico through Monday morning as high pressure builds across the Central US.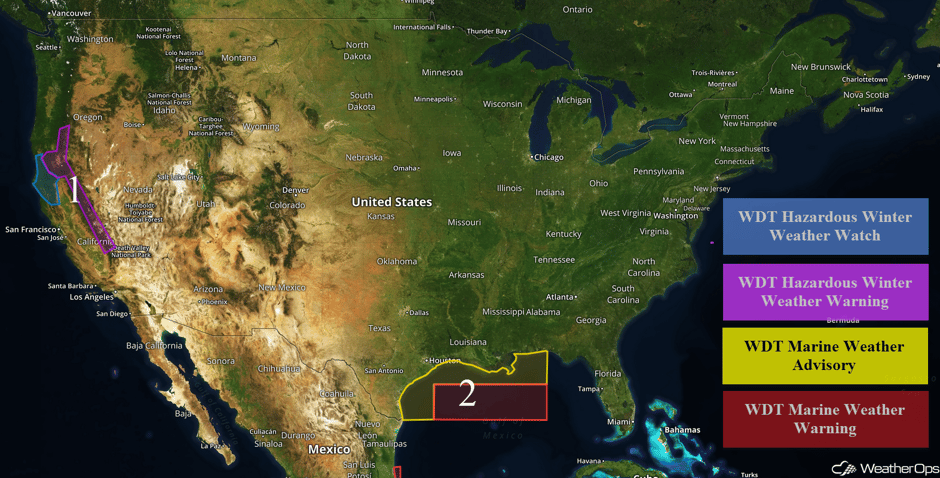 US Hazards
Region 1
A cold front will move through the region Friday night, triggering a round of snow beginning Saturday afternoon and continuing through Monday. Snow accumulations will occur above 2,000 feet, where 4-8 inches are generally expected. Across the higher elevations of eastern California, snow accumulations of 1-2 feet are expected above 3,000 feet with locally higher amounts in excess of 3 feet. In addition, winds of 25-30 mph with gusts in excess of 50 mph will be possible.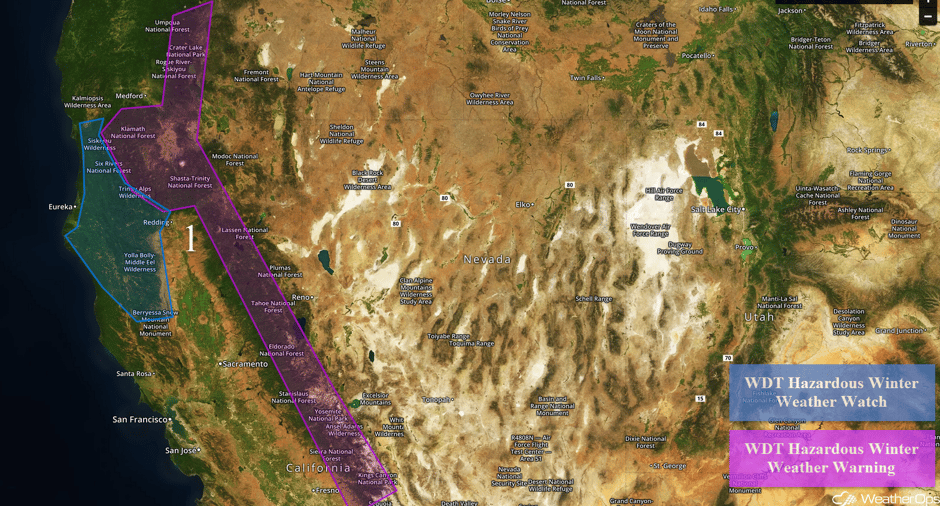 Region 1
Region 2
High pressure building across the Central US will allow for the potential for strong winds and elevated seas across the Gulf of Mexico over the next several days. Winds will become easterly at 25-30 knots with gusts in excess of 35 knots. In addition, seas will build to 7-9 feet. In the deeper waters, elevated conditions will persist through early Saturday afternoon with easterly winds at 25 knots with gusts in excess of 35 knots. Swells will build to 9-12 feet.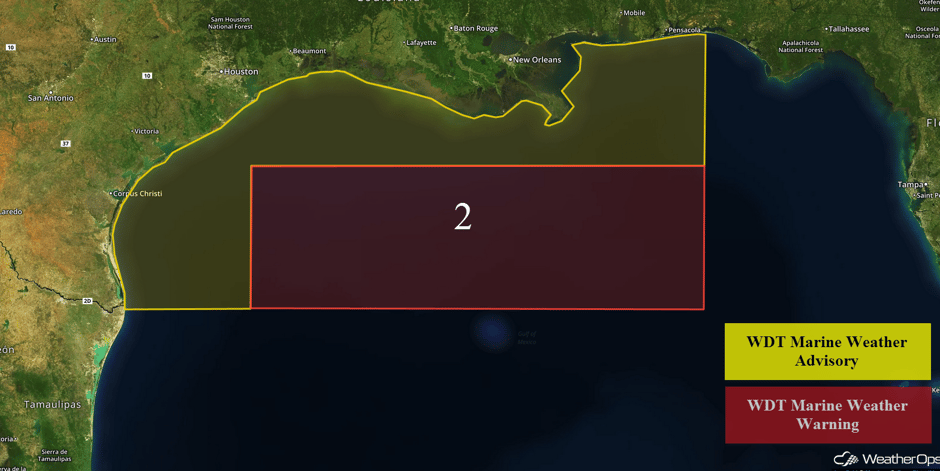 Region 2
Excessive Rainfall Possible for Portions of South Texas on Saturday
High pressure will begin to slide to the east over the southeast Atlantic Coast with southeasterly winds returning over the Gulf of Mexico. A surface low will develop with increasing showers and thunderstorms expected. Rainfall totals of 1-2 inches with locally higher amounts in excess of 3 inches are expected, allowing for the potential for flooding and local runoff.
Major Cities in Region: Corpus Christi, TX, Brownsville, TX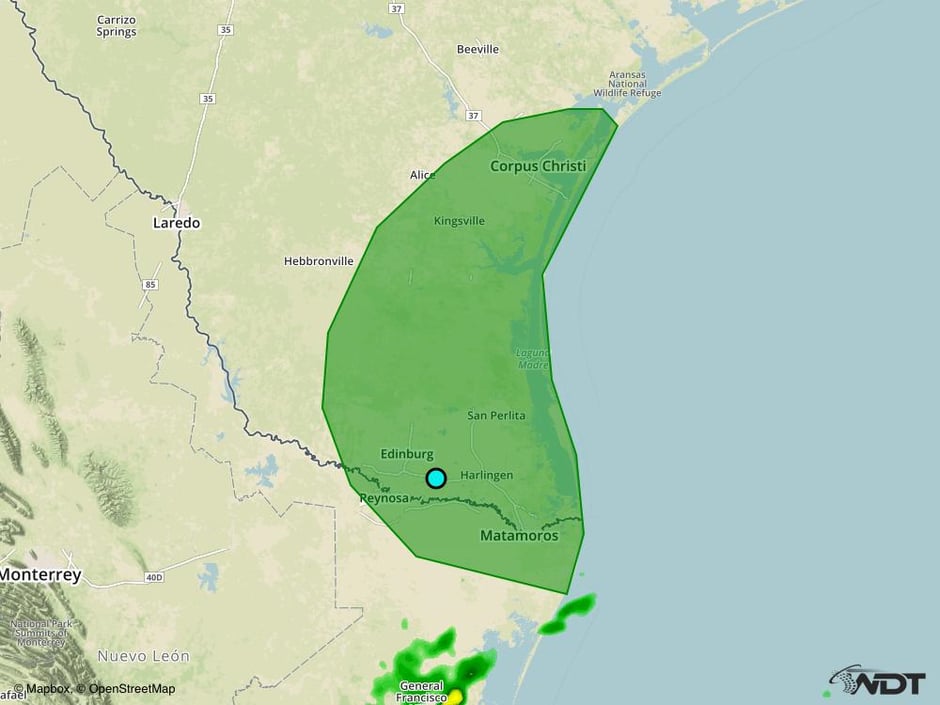 Excessive Rainfall Risk Outline for Saturday
A Look Ahead
Snow will continue across the Pacific Northwest on Sunday as an area of low pressure continues to move into the region. Snowfall amounts of 6-12 inches are expected, but some areas, especially the Sierra Nevada, may receive as much as 2 feet. Some thunderstorms may develop across the Arklatex region on Monday. The thunderstorm risk will spread into the Southeast on Tuesday.
This is just a brief look at current weather hazards. We can provide you site-specific weather forecast information for the purpose of protecting your personnel and assets and to assess your weather risk. Try a 7-day demo right away and learn how timely precision weather information can enhance your bottom line..