National Weather Summary for Friday, February 10, 2017
by David Moran, on Feb 10, 2017 10:45:36 AM
An upper level low digging into the Desert Southwest will bring snow to portions of the Rockies late Friday into Saturday. Late in the weekend into Monday, an area of low pressure off the East Coast will bring snow to portions of the Northeast.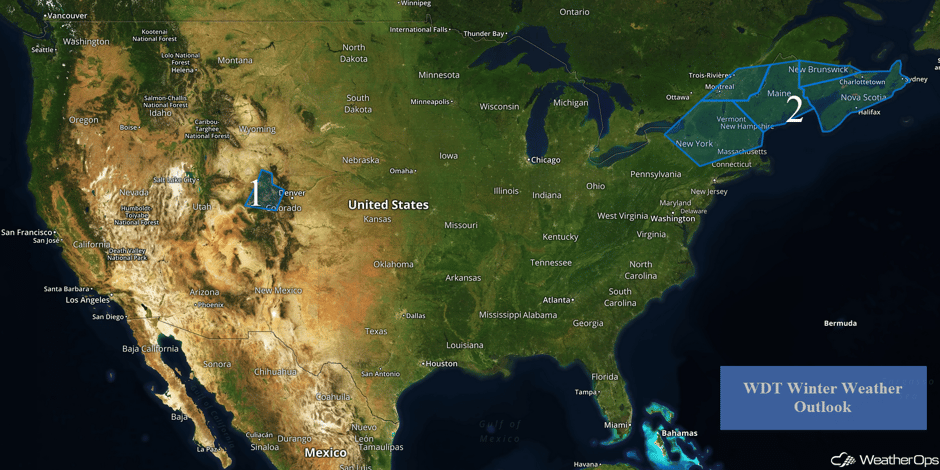 US Hazards
Region 1
An upper level low just offshore of the Pacific coast is expected to dig into the Desert Southwest over the weekend. As it does, precipitation will increase beginning late Friday across the western half of Colorado. Temperatures in the lower elevations will likely be too warm for snow, however, moderate to heavy snow is expected for the higher elevations. Snow accumulations of 6-8 inches above 5,000 feet are forecast with accumulations over a foot for elevations above 8,000 feet. In addition to snow, winds gusting to or in excess of 45 mph will be possible, with blowing snow reducing visibilities to less than a mile at times. The heaviest snow is expected to taper off late Sunday.
Major Cities in Region: Gunnison, CO, Aspen, CO, Vail, CO, Steamboat Springs, CO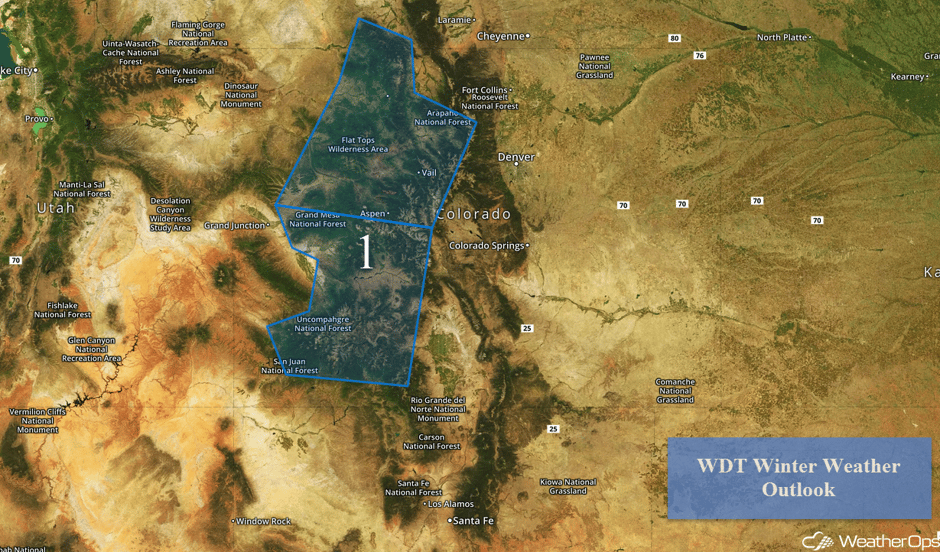 Region 1
Region 2
An area of low pressure is forecast to track to the east-northeast across Pennsylvania and offshore Sunday morning. As a result, moderate to heavy snowfall will be possible Sunday into early Monday. At this time, temperatures are forecast to remain above freezing as precipitation begins, with rain likely during the morning and into the afternoon on Sunday. Temperatures will fall as cold air moves into the area, bringing a transition from rain to snow. Snow accumulations of 4-8 inches will be possible with locally heavier amounts. Snow will persist across Maine from late Sunday through early Tuesday with snow accumulations of 8-12 inches and locally higher amounts expected.
Frank Little sent us this great picture he took after yesterday's snow. #NJwx #NYwx pic.twitter.com/nodcGyLtXI

— the Weatherboy (@theWeatherboy) February 10, 2017
LIVE CAM - Buffalo, NY
24° with light snow. Clipper expected to bring 1-3" through this evening #NYwx https://t.co/HqhUCmu5yR pic.twitter.com/ZtCacaT0Sl

— Weather Webcam (@ActiveWxCams) February 10, 2017
Major Cities in Region: Syracuse, NY, Albany, NY, Augusta, ME, Bangor, ME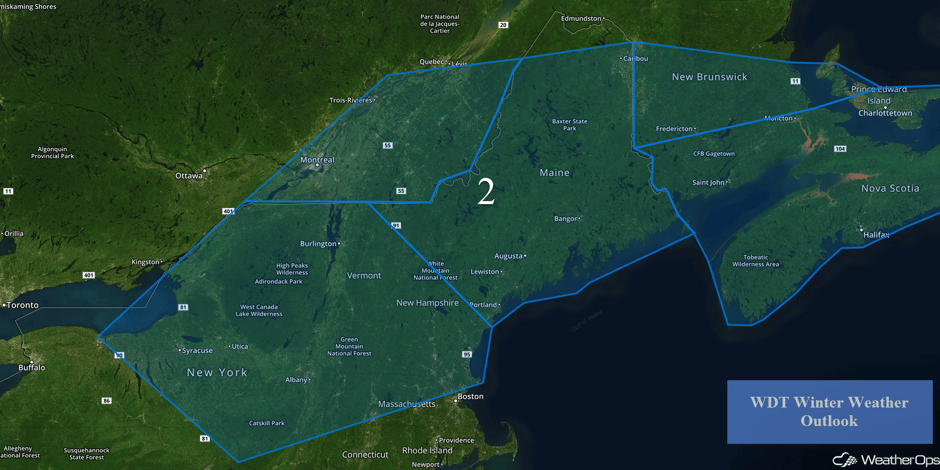 Region 2
A Look Ahead
A weak area of low pressure is forecast to move into portions of eastern New Mexico and west Texas with the chance for some wintry precipitation. Present temperature forecasts indicate temperatures below freezing at the surface with warmer temperatures aloft along a stationary front in the area. As a result, the chance for freezing rain and/or sleet will be present. At this time, the wintry precipitation is highly dependent upon the temperature forecast for the area as just a few degrees warmer could lead to very limited ice accumulation. Precipitation will continue into Monday as it changes over to snow. Total snowfall accumulations of 2-4 inches will be possible.
This is just a brief look at current weather hazards. We can provide you site-specific forecast information for the purpose of protecting your personnel and assets. Try a 7-day demo right away and learn how timely precision weather information can enhance your bottom line.