National Weather Summary for Friday, April 29, 2016
by David Moran, on Apr 29, 2016 11:17:14 AM
Severe thunderstorms are developing across portions of the Southern Plains with further development expected this afternoon. Snow will continue throughout the day across portions of the Colorado Front Range. Strong to near gale force winds and seas of 7-9 feet will be possible across portions of the northwestern Gulf of Mexico.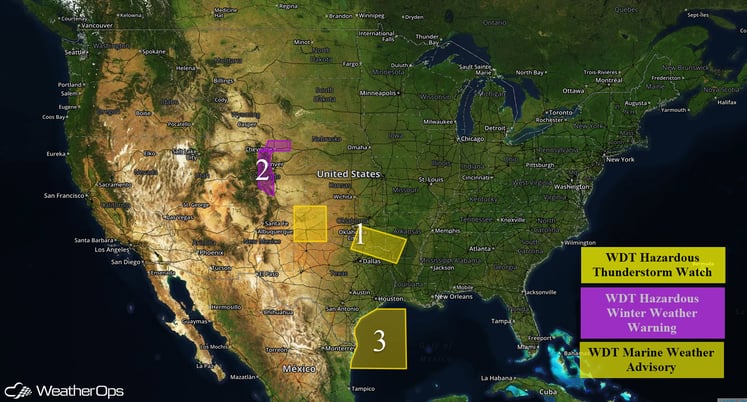 US Hazards
Region 1
Thunderstorms are currently moving across Region 1 and will likely continue through the morning hours. As these storms move across the region, large hail and damaging winds will be possible. Additional thunderstorm development is possible this afternoon and is largely contingent upon how fast the thunderstorms from this morning move out of the region or dissipate. If thunderstorms are able to develop this afternoon, large hail, damaging winds, and tornadoes will be possible.
By this evening, severe thunderstorms are expected to move south and east across the Lower Mississippi Valley, as well as Northern and Central Texas. While large hail, damaging winds, and tornadoes will all be possible, damaging winds will be the primary concern. In addition, heavy rain is expected across this region with rainfall accumulations of 2-4 inches expected and locally higher amounts in excess of 6 inches. This heavy rainfall may lead to flooding in some flood prone areas.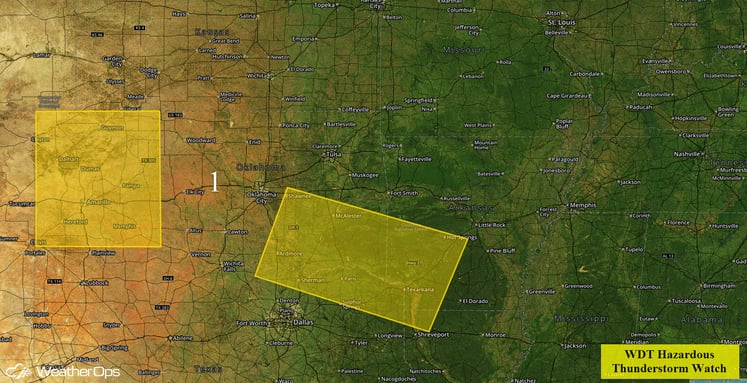 Region 1
Region 2
An approaching area of low pressure will bring snow to the high terrain of Colorado and Wyoming throughout the day on Friday. While the potential exists for significant snowfall totals in excess of a foot through Friday night, considerable uncertainty remains as daytime temperatures may be just above freezing. This will result in snow melting upon impact, which could significantly reduce snowfall totals. Regardless, falling snow could be heavy at times with nighttime accumulations likely.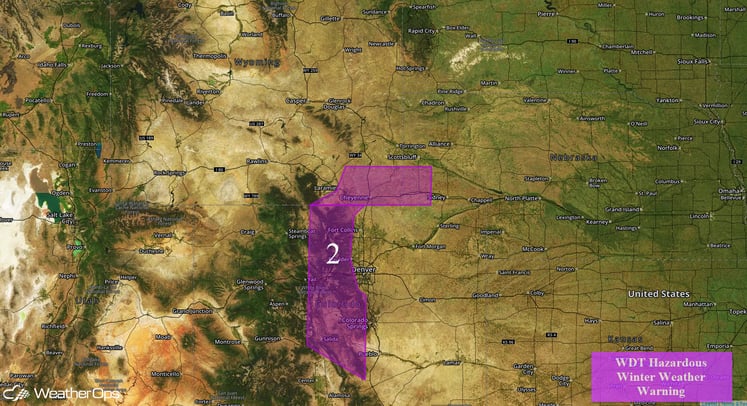 Region 2
Region 3
Southeasterly winds will increase by late Friday morning across Region 3 as an area of low pressure develops over the Southern Plains. Sustained strong to near gale force winds will be possible. In addition, seas will build to 7-9 feet offshore and 5-7 feet near shore. Thunderstorms will also be possible across Region 3. A few of these thunderstorms could become strong and produce wind gusts in excess of 50 knots and frequent lightning.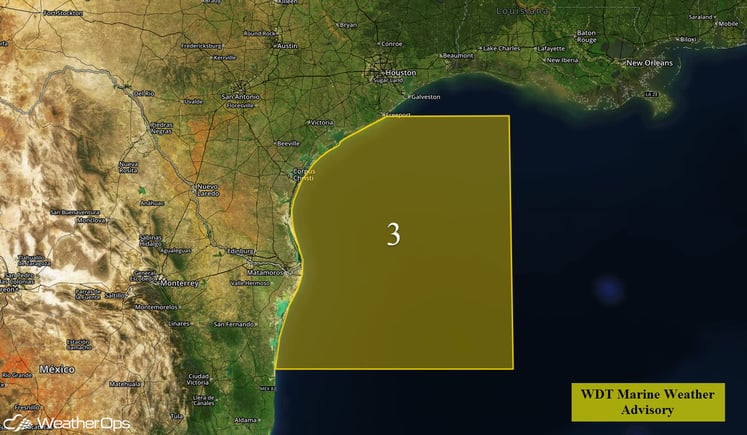 Region 3