National Weather Summary for Friday, April 15, 2016
by David Moran, on Apr 15, 2016 11:18:14 AM
Heavy snow will continue across portions of Colorado through Sunday. Heavy rain potential will increase across portions of the Central and Southern High Plains through the weekend. Strong winds and rough seas are anticipated for portions of the Gulf of Mexico.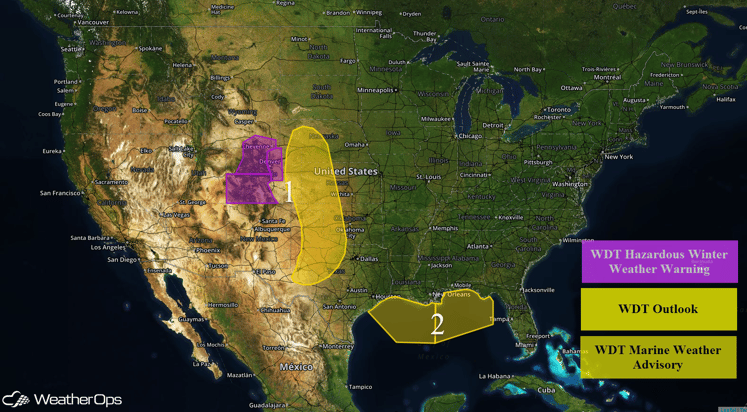 US Hazards
Region 1
Widespread snowfall is continuing across portions of Region 1 as an area of low pressure slowly moves across the region. Accumulations of 4-6 inches of snow are expected in the valleys with amounts likely exceeding 18 inches in the highest elevations and in the mountain passes. Heavy snowfall rates combined with breezy northeasterly winds will result in visibility below two miles at times, leading to hazardous travel conditions. Conditions should begin to improve by Sunday.
Further to the east across portions of the High Plains, the same area of low pressure, along with abundant moisture, will allow for a prolonged period of showers and thunderstorms for the Central and Southern Plains. Rainfall totals of 3-4 inches with locally higher amounts will be possible through Saturday. By Monday morning, some areas may pick up in excess of 6 inches of rain. Flooding will be possible, especially across portions of West Texas.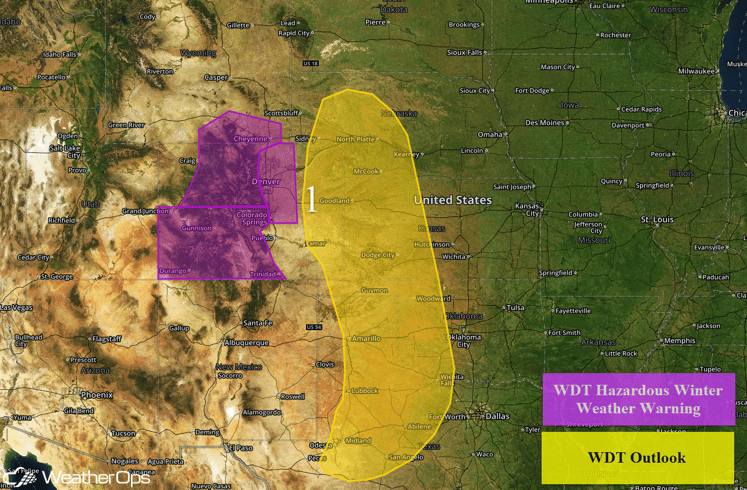 Region 1
Region 2
The area of low pressure described above is expected to intensify over the weekend while a ridge of high pressure persists over the Eastern US. This will promote easterly winds across much of Region 2 beginning Friday night and continuing through early Monday. Winds of 20-25 knots, with gusts in excess of 30 knots, will develop Friday night and expand westward through the weekend with building seas of 7-9 feet.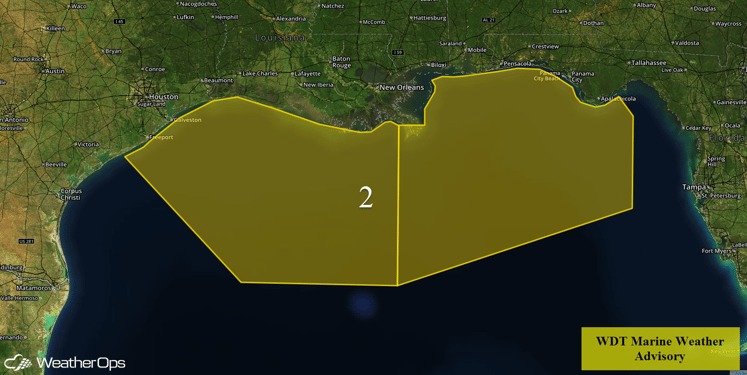 Region 2