North Texas Just Cannot Get a Break from hail
by Marcus Hicks, on Apr 21, 2016 10:34:39 AM
It sure seems like TX just cannot get a solid break. Unless of course that break is in the form of windshields, house windows, siding and roofs. Wednesday was another large hail day in northern TX producing more hail up to 4". The hail swath map below shows the areas impacted.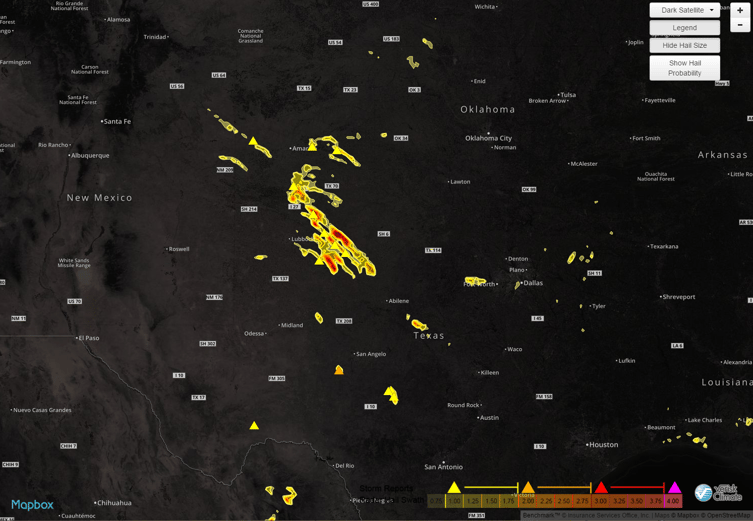 Today is not looking much better as there is a threat for strong thunderstorms, with isolated severe storms possible, along the Texas Coast during the early afternoon into the late evening hours. A severe threat will also exist for southern Texas during the evening hours as the cold front continues to push southward in association with a low pressure tracking across the Midwest.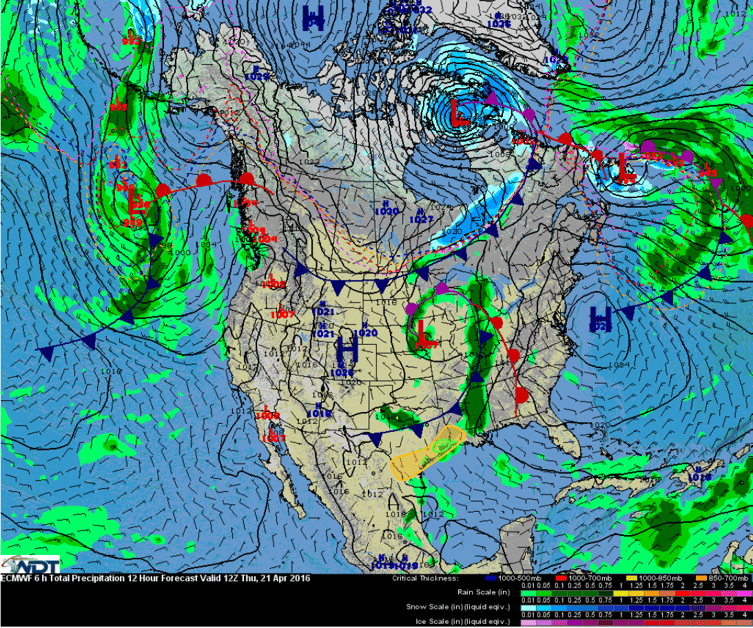 With dewpoints in the 70's along southern Texas, moderate to high instability will be in place for thunderstorm development along and ahead of the front. Thunderstorms are forecast to move in during the early afternoon from Corpus Christi northward into western Louisiana and persist into the evening. Large hail up to 4"and isolated damaging wind gusts will be the main hazards. Strong to severe storms will also be possible in southern Texas during the evening hours, with large hail as the main hazard with any storm that becomes severe.
WDT also boasts the largest archive of hail data available. If you're looking for past data for a specific location, look no further! We have the information you need to make that sale.
See what else Weather Decision Technologies can do for you.