Leading Weather Risk Mitigation Software Offers New Look and Features
by Steve Miller, on May 4, 2017 12:20:43 PM
Norman, OK – May 4, 2017 — Weather Decision Technologies, Inc. (WDT) has released the latest WeatherOps® Commander, version 4.0, the leading weather risk mitigation tool for enterprise use worldwide. Primary improvements are aesthetic and foundational in nature, offering a more streamlined approach to system navigation while establishing a more robust platform on which more features can be added rapidly.
Performance has also been enhanced via better integration of WDT's SkyWise® APIs and improved database structure. Clients will recognize a marked difference in overall response while navigating throughout the system.
"Lessening the number of mouse clicks and keystrokes necessary to perform primary tasks was the driving motivator when we wireframed this new design. We were looking to cut time spent by our clients on user and asset management, as well as place front and center, the content our clients need to make critical decisions regarding weather impacts," says Jordan Rousseau, WDT's WeatherOps Product Manager.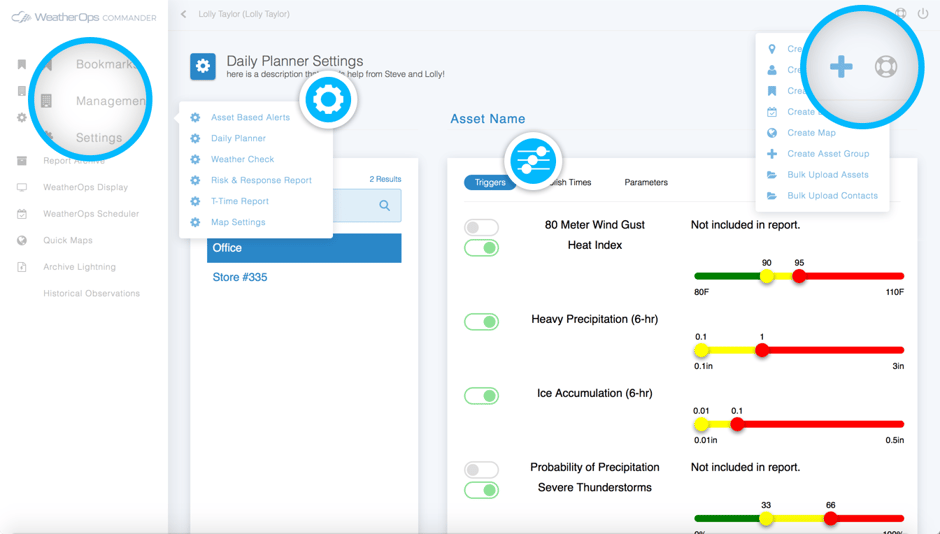 WeatherOps is utilized to protect personnel and assets anywhere on the globe. Client types include event venues and concert tours, offshore and onshore energy interests, utilities, retail, agriculture, and logistics, to name a few. For a free risk assessment and 7-day free trial, click here.
Training sessions:
Large-scale walkthrough webinar events will be held today and Friday. However, WDT's Customer Success team is available for smaller group training sessions at any time.
Thursday, May 4: 1pm CDT - http://bit.ly/OpsThursSession
Friday, May 5: 11am CDT - http://bit.ly/OpsFriSession
About Weather Decision Technologies, Inc.
Headquartered in Norman, OK, Weather Decision Technologies, Inc. (WDT) provides organizations with weather analytics and decision support on a global scale. The company utilizes big data solutions to develop and provide weather analytics such as hazardous weather detection and prediction, high resolution forecasts, decision analytics, APIs for web and mobile applications, as well as interactive mapping. WDT employs the expert WeatherOps forecast team, staffed by seasoned meteorologists who provide global asset protection and commodities trading decision support.