Large Hail Expected Today 3/30/2016
by Marcus Hicks, on Mar 30, 2016 9:22:52 AM
Nebraska was the big hail winner yesterday with storms that produced hail measuring 2.25" NE of Ogallala. The storm system that is causing the snow in the central Rockies will bring a potential for severe thunderstorms in a large area from the Gulf Coast up to Iowa today. The highest risk is in parts of southern Oklahoma, North Texas, southern Arkansas and northern Louisiana.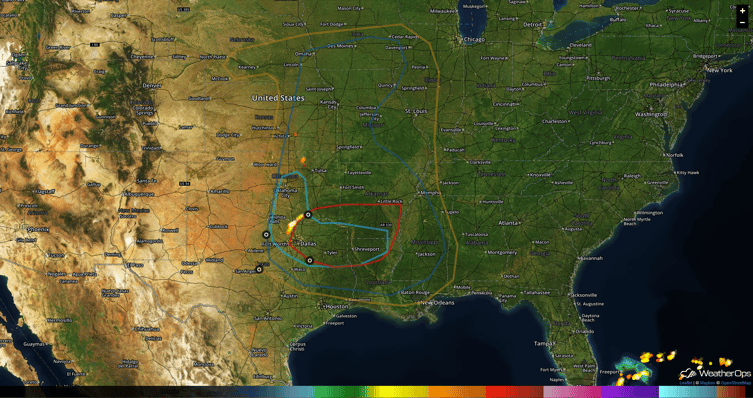 As the atmosphere in the region moistens and destabilizes, storms may fire in the morning in Oklahoma and Texas and move eastward into Arkansas and southwest Missouri. The primary risks here will be large hail, with diameters in excess of 2 inches (Tennis Balls) and a few tornadoes. In the afternoon, a dryline is forecast to extend from central Kansas into Texas. The dryline will serve as a focus for severe storms from the afternoon into the evening throughout the region. The main threats are large hail, damaging wind gusts and a few tornadoes also possible.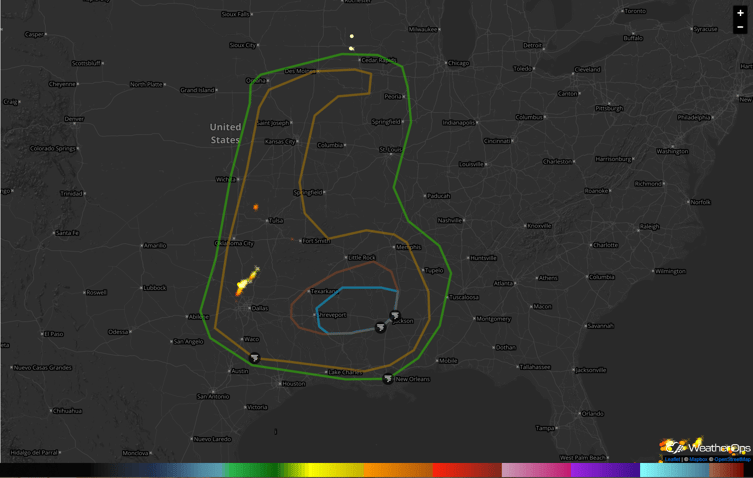 Multiple rounds of storms will result in heavy rainfall amounts Wednesday night into Thursday morning. Widespread amounts of 2-3 inches are expected in parts of Arkansas, Mississippi, northern Louisiana, and east Texas, with amounts exceeding 4 inches in some locations. Flash flooding will be a concern from Wednesday night into Thursday morning.
Weather Decision Technologies is at the forefront of severe weather data and is the leading data provider, offering you, our latest in-house dual-pol algorithms to accomplish stunning, accurate street-level hail maps for use by those in the roofing and construction industries.