Daily Hail Report 3/29/2016
by Marcus Hicks, on Mar 29, 2016 9:17:35 AM
This morning I'm seeing some 1" hail coming from the storm moving through Nebraska right now. I don't see anything to indicate it could produce anything larger much larger and I'm not expecting any significant hail today.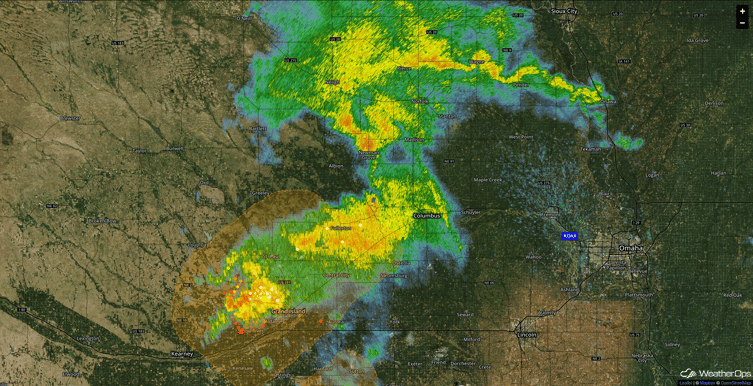 Across the country todays main threat is snow for the northern and central Rockies but as I mentioned yesterday, Wednesday is still showing the potential for severe thunderstorms. A dryline is forecast to extend from north to south from western Kansas into west Texas. East of this dryline, moderate instability may develop that will foster thunderstorm development in western parts of the region during the afternoon, migrating eastward overnight. A threat for hail and damaging wind gusts will exist by late afternoon, with a few tornadoes possible, especially from east Texas across Louisiana.
Know exactly where the hail fell with HailExpress. WDT has the largest archive of hail data available. If you're looking for past data for a specific location, look no further! We have the information you need.
Weather Decision Technologies is at the forefront of severe weather data and is the leading data provider, using the latest in-house dual-pol algorithms to provide you with stunning, highly accurate street-level hail maps for use by those in the roofing and construction industries.