It's a Winter Wonderland in the Deep South as Snow Falls
by Daphne Thompson, on Dec 8, 2017 11:23:46 AM
There was an unusual site in the south overnight and it is continuing this morning. Snow began to fall in San Antonio last night and is still falling in areas further south today. Some areas saw multiple inches of snow leading to the shut down of schools, businesses, and roads.
There are some parts of the country that normally don't see much winter precipitation. When you think of a white Christmas, it is not normally in Houston, Baton Rouge, or other coastal areas along the Gulf of Mexico. However, last night as cold air sank into the area it met with enough moisture to cause snowflakes to fall.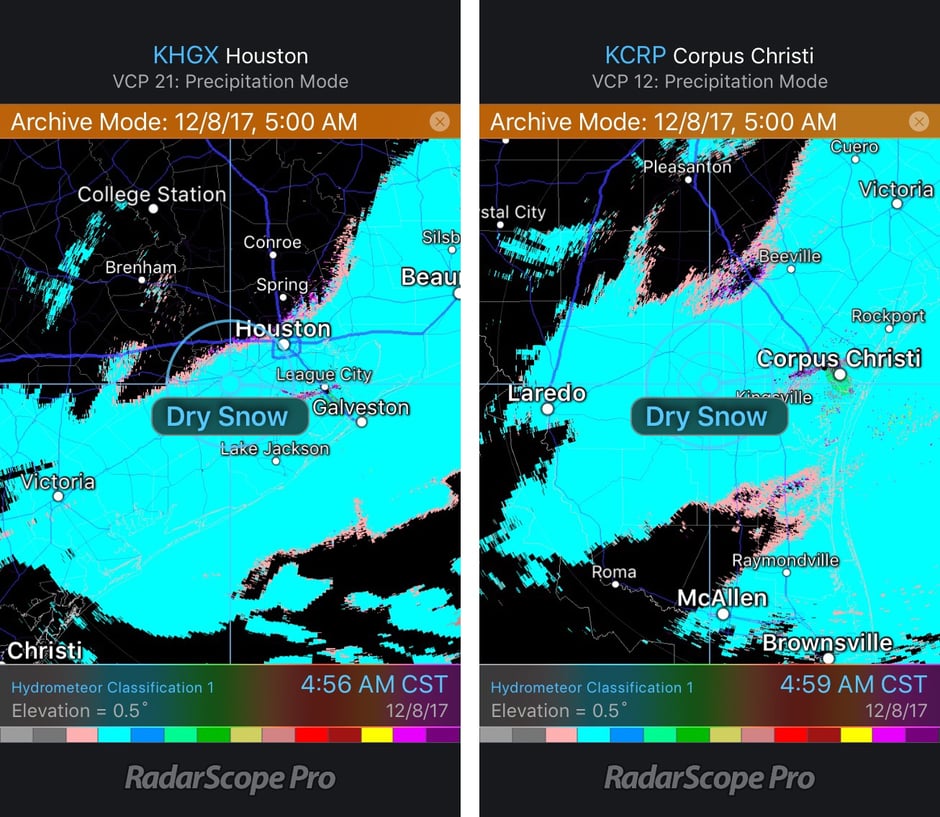 Multiple inches fell in both Houston and Corpus Christi, Texas overnight. In Brownsville, thundersnow was reported earlier this morning. Images above show RadarScope's Hydrometeor Classification archive data. Everything in blue is snow. In the image below, you can see what 7 inches of snow looks like in a city that is normally still green at this time of year with palm trees and open swimming pools.
Aerial view of the snow in Corpus Christi, TX... courtesy of @kiii3news. The best part of this photo is the swimming pool in the lower left hand corner. #txwx #TexasSnow pic.twitter.com/rmNsdKUaWS

— Bill Graul (@news8bill) December 8, 2017
Snow has spread across southern Louisiana and at the writing of this blog was continuing to fall in Mississippi and Alabama. Power outages are being reported, final exams at southern colleges are being canceled, and snow graters are on the interstates.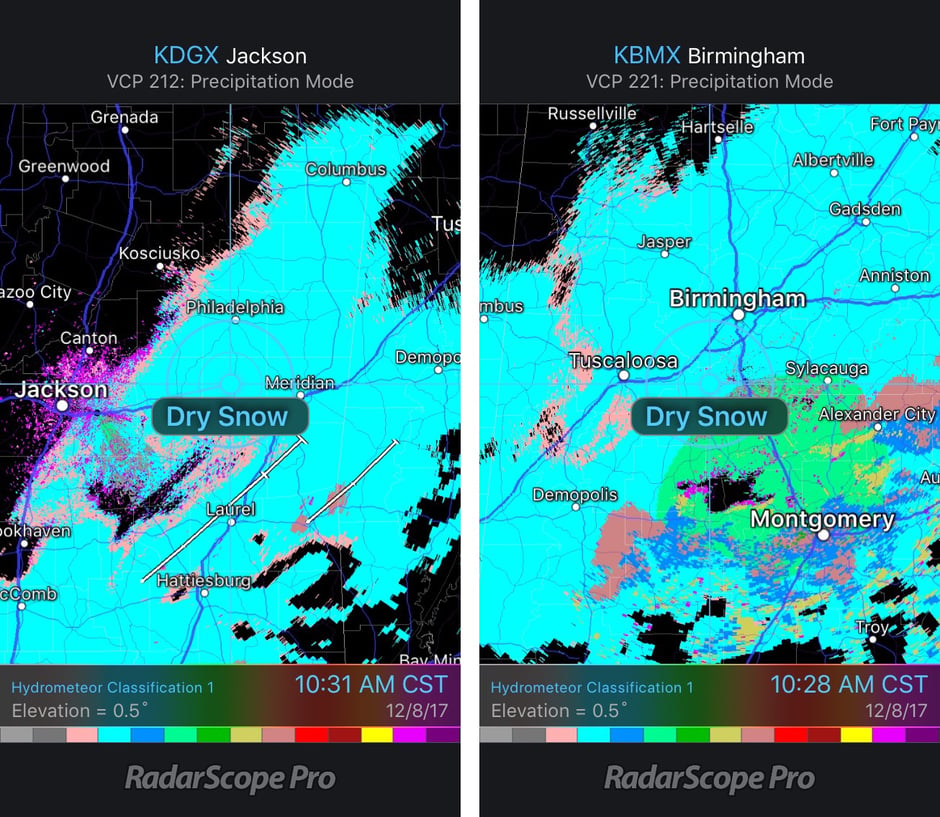 Conditions in Alabama continue to deteriorate as snow builds up. This winter precipitation is moving east and while it may be snowing in parts of Georgia, don't be surprised if that turns to snow and temperatures decline.
@spann some pictures of UAB's campus during the snow pic.twitter.com/XNrTN9AlQE

— Micah Armstrong (@MicahArmstrong1) December 8, 2017
As winter progresses, don't forget to use different RadarScope products that are more helpful during frozen precipitation.