It Struck Without Warning!
by Matt Gaffner, on Dec 9, 2015 10:12:03 AM
This may seem like it's coming out of nowhere, but it's not. I recently heard something that struck a nerve: "The weather here is just so unpredictable." That phrase is right up there with my least favorite phrase, "It struck without warning", in reference to any and all severe weather. As a meteorologist, these phrases offend me. I know the information is out there, but I'm not sure why that person didn't get it. That problem is on our industry to solve.
Here's my theory. It all boils down to communication failures. The simple fact is that weather is very predictable, especially in reference to the 0 to 24 hour range. In the U.S., there's no truly severe weather that can't be predicted with enough lead time to take appropriate action. We tell our customers that they should never be surprised when they receive a tornado warning or any other type of weather warning. Our WeatherOps customers receive simple to read, standardized forecasts for 2 and 7 days out and have the ability to communicate with our forecasters.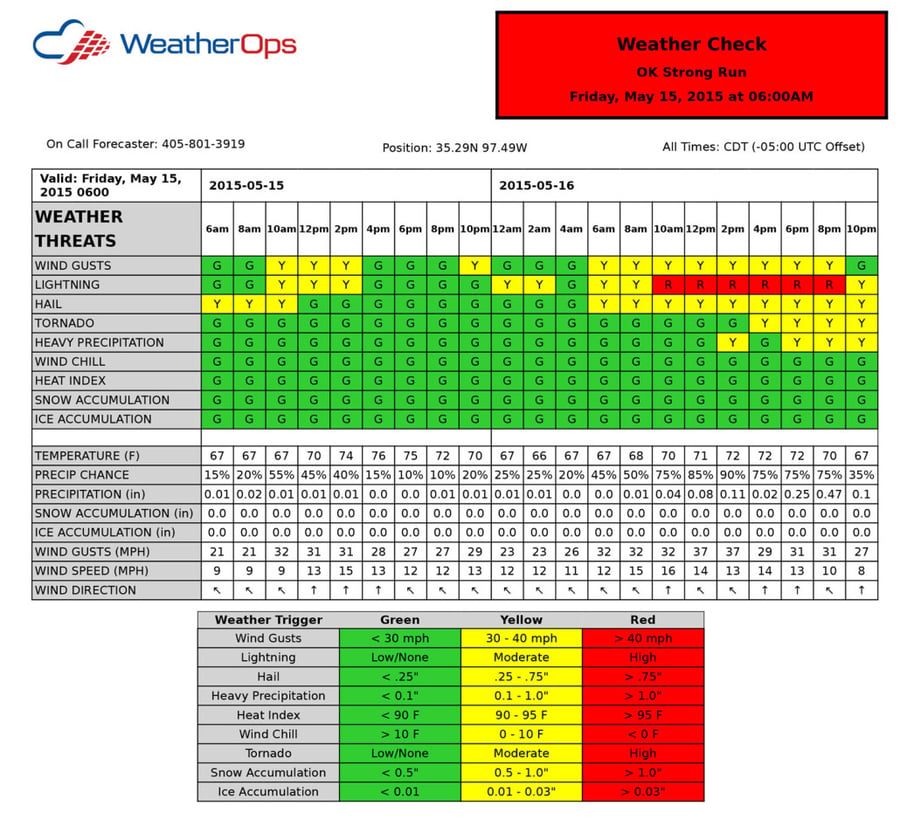 The ability to communicate with a forecaster is paramount. To quote Management 101 texts, "Communication is a two-way street." If we know what you're dealing with, we are enabled to communicate the right information, via the right means, at the right time. This is why services that simply broadcast weather data fall short. Simply throwing information out there and passively hoping that someone receives it is not an effective way to communicate time-sensitive weather-risk information to an audience that may not be listening.
If you've ever uttered a phrase about the unpredictability of weather following a bad situation or close call, I implore you to reconsider your source of weather guidance. If you pay for a service that doesn't give you detailed forecasts, you're not getting your money's worth.
Lastly, folks inside the weather industry need to start correcting those who claim "It struck without warning", because it didn't. Let's do whatever we can to make sure that no one has to mutter this phrase again.