Hurricane Irma Causes Schedule Changes For Multiple Sporting Events
by Daphne Thompson, on Sep 6, 2017 3:06:27 PM
On the heels of Hurricane Harvey, the US braces for impact from a second major hurricane in as many weeks. With Hurricane Irma likely to make an impact somewhere on the Floridian coast, evacuation orders are already being instated with the Florida Keys evacuating all non-residents today. In addition to residents and tourists, Florida is home to many major sports teams including 3 NFL teams, 2 MLB teams, and 7 NCAA football teams that play at the highest level, FBS. Many of these teams are rescheduling or canceling their games for this upcoming weekend.
The NFL has rescheduled the Miami Dolphins-Tampa Bay Buccaneers game, which was to be played in Hard Rock Stadium in Miami on Sunday, to November 19 when both teams have a bye week.
The University of Central Florida announced on Tuesday that its game against Memphis would change to Friday. Additionally, no pregame tailgating will be allowed at the Stadium on Friday.
Both Florida State University and the University of Florida have moved up their start times, each originally scheduled 7:30 PM ET, to 12:00 PM ET. These moves are to accommodate traveling fans as well as to free up resources.
Two Miami area schools, Florida International University and the University of Miami, have also made changes to their schedules due to Hurricane Irma. FIU, who's game was originally planned for Saturday in University Park, Florida, has moved their match with Alcorn State University to Friday in Birmingham, Alabama. The University of Miami had an away game against Arkansas State scheduled for Saturday, but that game has been canceled with Miami citing travel concerns and the safety of the players' and coaching staff's families in the areas and the primary reasons.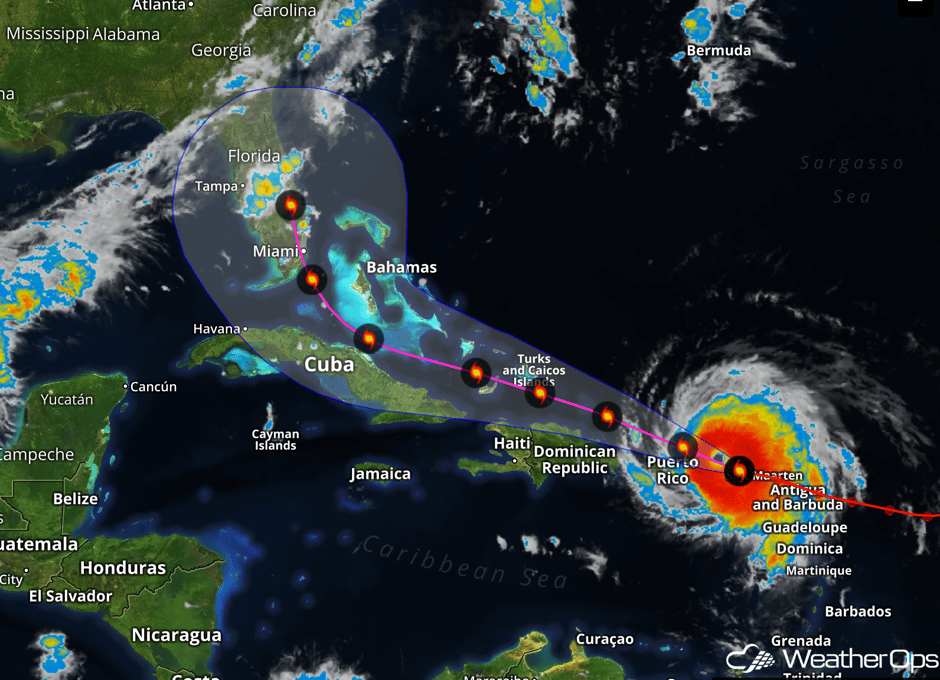 Ultimately these are just games, and while we as fans may be mildly inconvenienced by the changing circumstances around them, the most important thing is the safety of fans, players, and coaches.
Additionally, these games take a lot of resources that will be vital to people in the areas affected by Irma, including police, fire, and medical personnel, having roadways cleared for evacuations and many other things. If you are in the Florida area, remember to pay attention to any directions by emergency officials and to monitor the weather for any changes in the forecast.
Our WeatherOps team of forecasters is monitoring the situation closely. If you need the latest information on Hurricane Irma, download our latest forecast today.