Hurricane Harvey Upgraded to Cat 3, Continues March Toward Texas Coast
by David Moran, on Aug 25, 2017 2:05:11 PM
Hurricane Harvey is currently 80 miles southeast of Corpus Christi and continues to move to the northwest at 10 mph. Harvey is expected to make landfall near Corpus Christi late this evening or early Saturday morning. At the present time, Hurricane Warnings are in effect from Port Mansfield, Texas to Sargent, Texas. Below is a satellite image of Harvey along with the forecast track.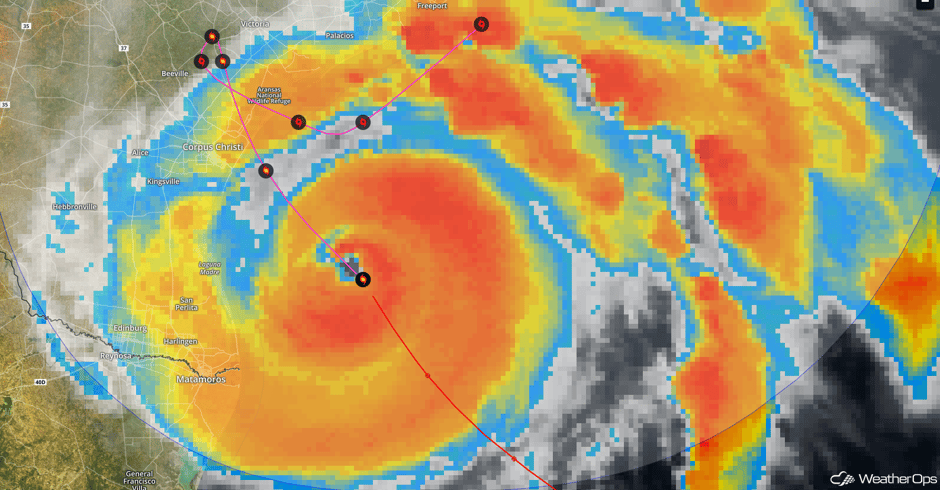 Harvey Forecast and Satellite Track
Once making landfall along the Texas coast, Harvey will stall and produce devastating flooding for much of Southeast Texas and into Louisiana. Rainfall amounts of 15-25 inches with locally higher amounts in excess of 35 inches are forecast. From south Texas and the Texas Hill Country eastward to southwest and central Louisiana, rainfall totals of 5-15 inches are forecast. Below is a map of forecast precipitation amounts for the next 7 days.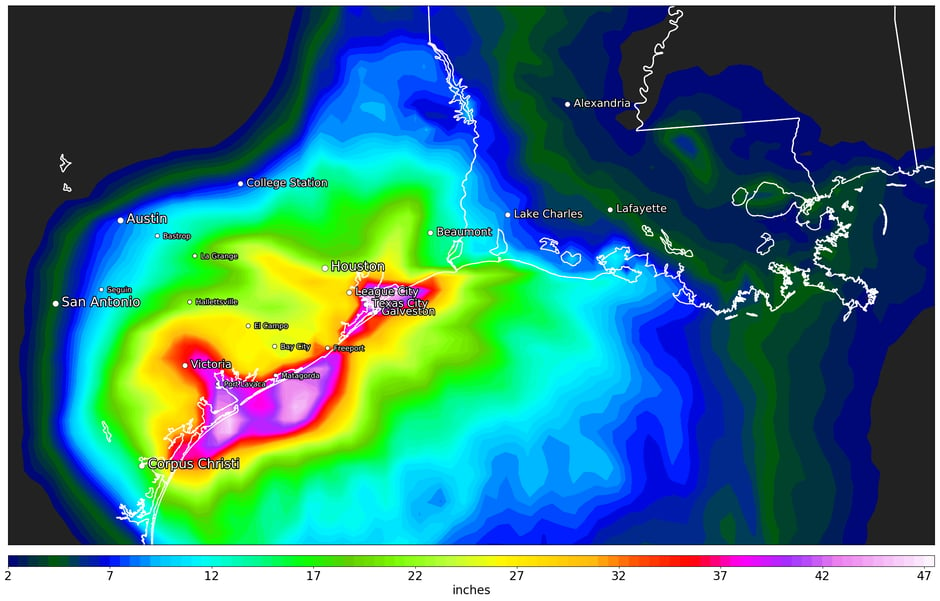 Forecast 7 Day Precipitation Totals
A few noteworthy forecast precipitation amounts include 47 inches near Port Lavaca, 35 inches in Victoria and 24 inches in Houston.
In addition to massive amounts of rainfall, there will be the potential for dangerous storm surge, perhaps up to 12 feet in some areas, tropical storm to hurricane force winds, dangerous surf, rip currents, and tornadoes. Here's a look at the forecast winds when Harvey approaches the coast at 1am. This particular model is depicting winds in excess of 60 mph.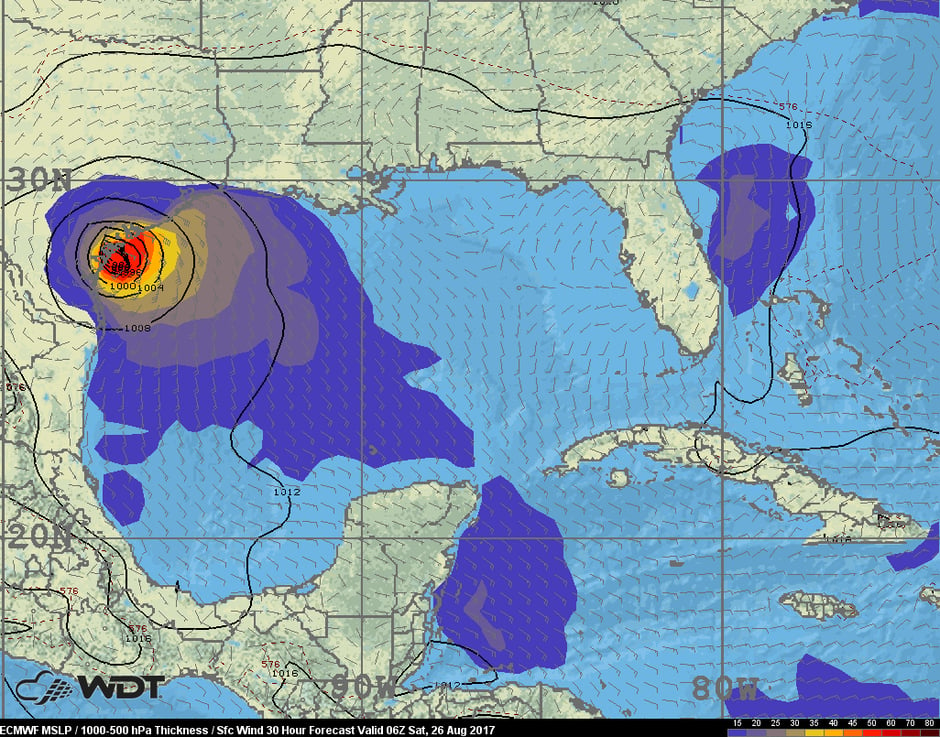 ECMWF model winds 1am CDT Saturday
This is a look at Harvey from the GOES-16 satellite as it nears the Texas coast. If you'd like a look at Harvey from the ground level via some of the best positioned live feeds, see our blog from earlier today!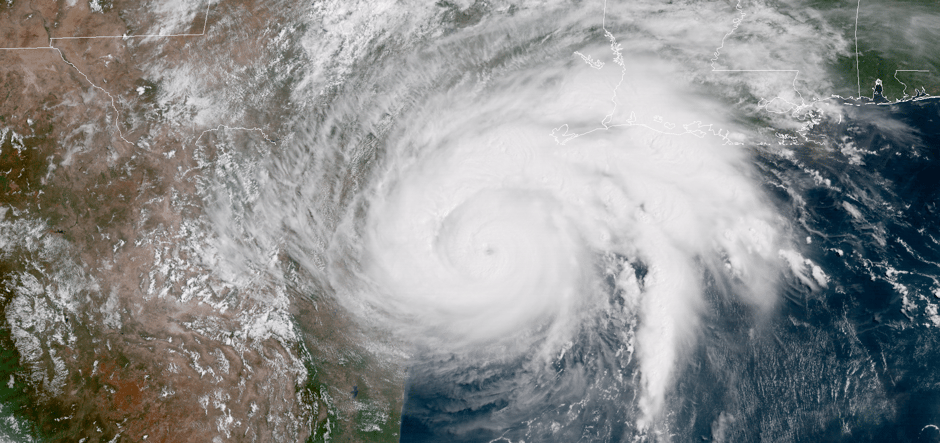 GOES 16 Visible Satellite Image 11:22am CDT
Without a doubt, this is a very serious situation. Our meteorologists are here to help organizations of any size weather the storm. Please contact us or visit http://www.WeatherOps.com for more information about our services.