Historic Rainfall and Flooding in Austin
by Daphne Thompson, on Oct 30, 2015 3:47:01 PM
As many of you know, Austin TX is experiencing a record flooding event the day before Halloween. Cars are stranded along route 71 and US 183 near the Austin-Bergstrom International Airport.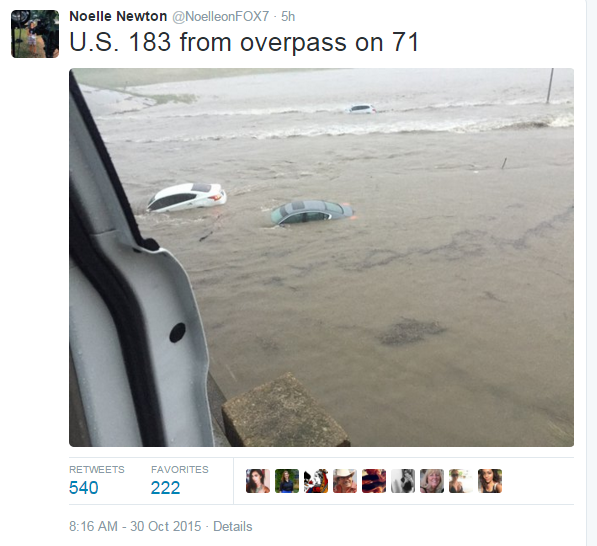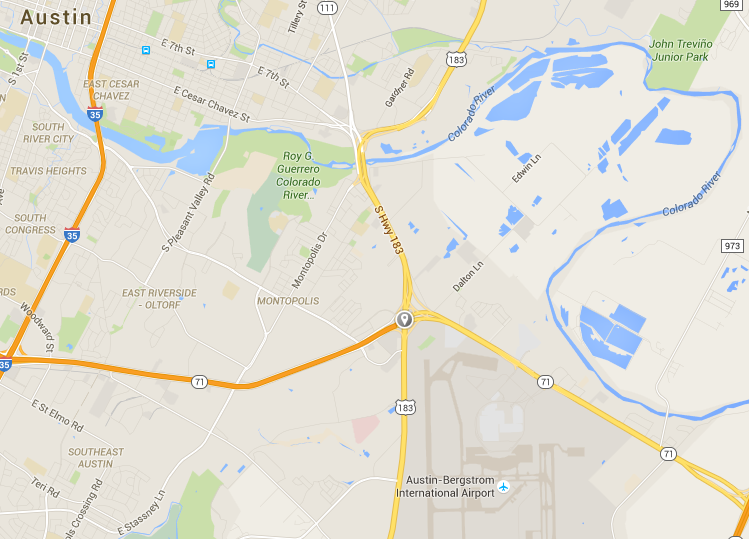 Knowing how much rain has fallen is critical to decision makers and ranchers in this area. Once again, WDT's patented dual polarization (dual pol) rainfall analysis provided another stunning example of how much more accurate it can be compared to other methods of rainfall estimation. Dual pol captures not only the accurate rainfall in the Austin metro at 7-8 inches which correlates with the rain gauge analysis and specifically the Onion creek gauge reporting 13 inches of rainfall. Non-dual pol analysis only shows 3-4 inches and a maximum of 7-8 inches.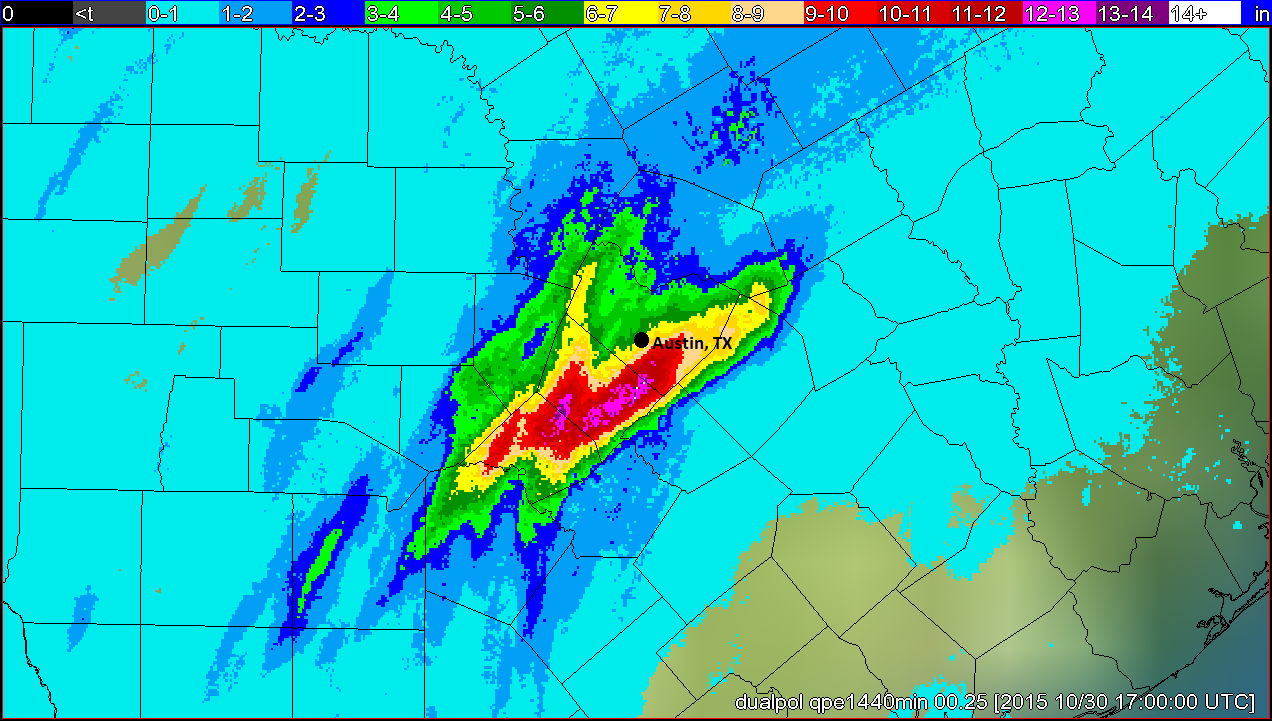 Dual Polarization 24 hour Rainfall Analysis 10-30-2015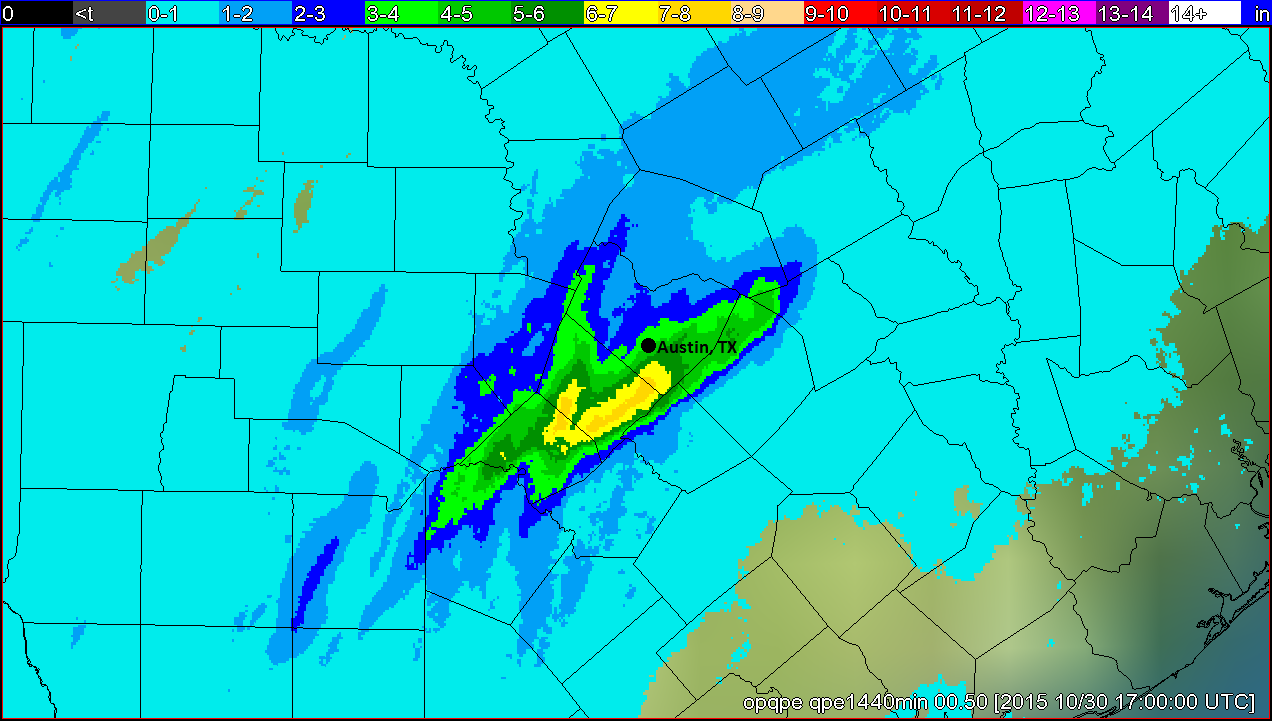 Non-Dual Polarization Rainfall Analysis 10-30-2015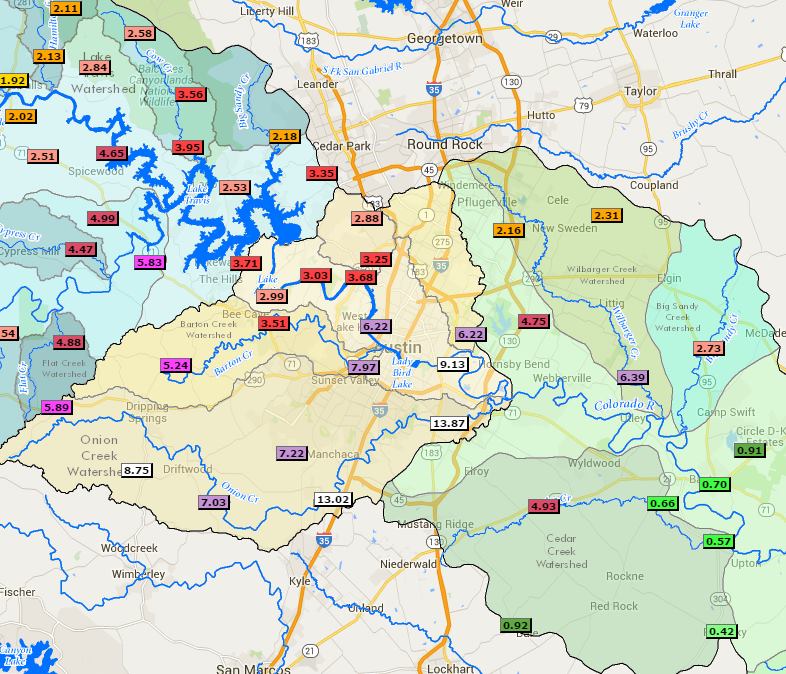 Image Courtesy of Jeff Snyder: 24 hour rain gauge analysis 10-30-2015. Note Onion creek reported a 13.02 inch 24 hour rainfall.
The flooding event is so historic, even the most advance rain gauges got knocked out of commission by heavy rainfall. The Austin ASOS station could no longer transmit due to flood waters. However, thanks to Dual Polarization Technology, decision makers can still get an accurate depiction of rainfall across a large area even when gauges get knocked out.