High Water in High Resolution
by Noah Lock, on Apr 18, 2016 4:57:34 PM
Last night and into this morning, a major flooding event unfolded in the Houston, TX metro area in the same region that suffered through multiple similar events last spring. Areas on the north and west sides of the metro received the most rain, with some areas receiving over 15". Below is the map of rain gauge observations for the 24 hours ending at 7 am CDT this morning courtesy of the Harris County Flood Control District. Note that heavy rain was ongoing at that time, and many areas have received considerably more rain since then.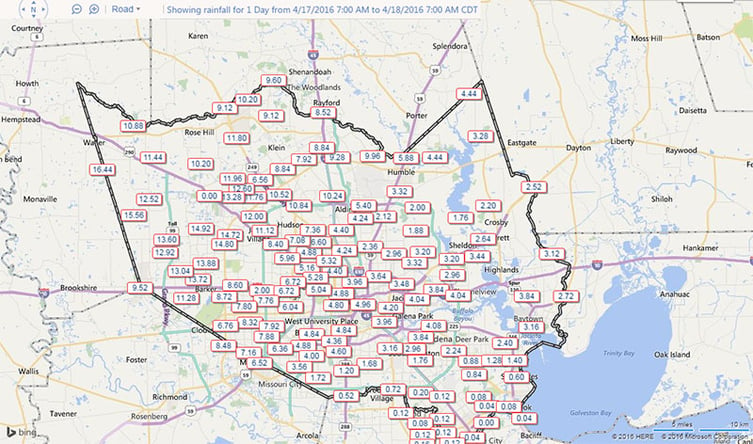 The below image shows Average Recurrence Interval for the 24 hour rainfall amounts for the Houston area. In this map, a value of 100 means that the probability of getting that amount of rain in a specific 24 hour period, based on the climate, is so low that it is only has a 1% chance of happening every year. This is referred to as a "100-year rainfall event", though it doesn't mean that it is guaranteed to not happen again for exactly 100 years (as anyone that remembers the flooding in Houston last spring can attest).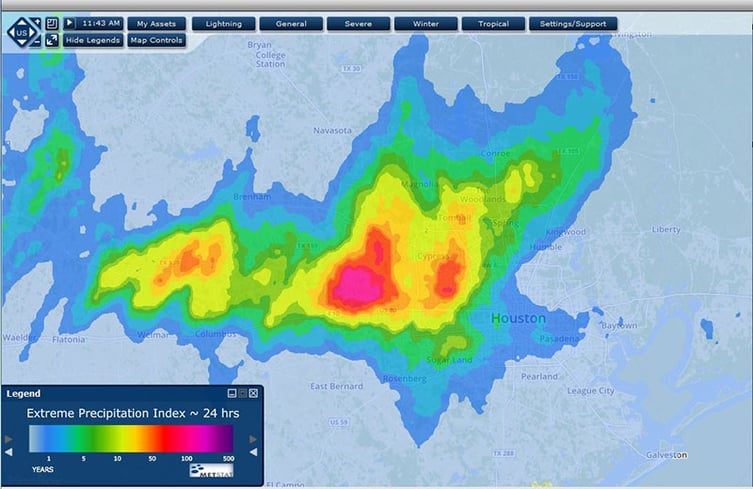 This spring WDT is partnering with Metstat to produce a high-quality multi-sensor precipitation estimate as an upgrade to our existing precipitation estimate product. The new product uses WDT's dual-polarization radar estimates (PQPE) and quality-controlled gauge and satellite data available from Metstat. Though this new precipitation product will initially be deployed through our Agriculture API at the standard 1 kilometer resolution, it is actually being developed at 250 meter resolution (16 times the number of grid points) and this very high resolution data will be made available eventually.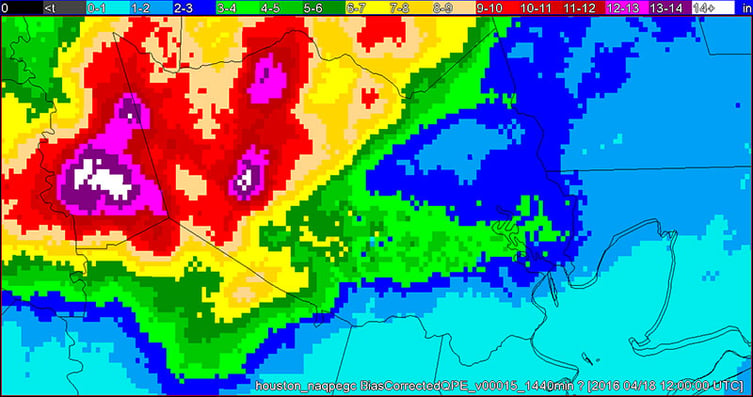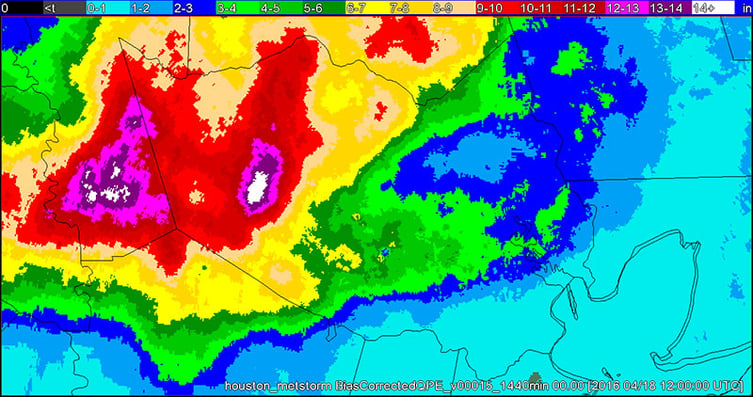 Above is a comparison of our current gauge-corrected rainfall product with the new precipitation product at its original 250 meter resolution.