Harvey's Threat Now Becomes Hazardous Flooding
by Daphne Thompson, on Aug 26, 2017 3:27:00 PM
Harvey struck the Texas coast last night as a Category 4 hurricane. The peak gust recorded during landfall was 132 mph at Port Aransas. While Rockport, Texas took the brunt of the eyewall, the threat now becomes extremely dangerous flooding. Large parts of Texas into Louisiana will experience incredible amounts of rain over the next few days.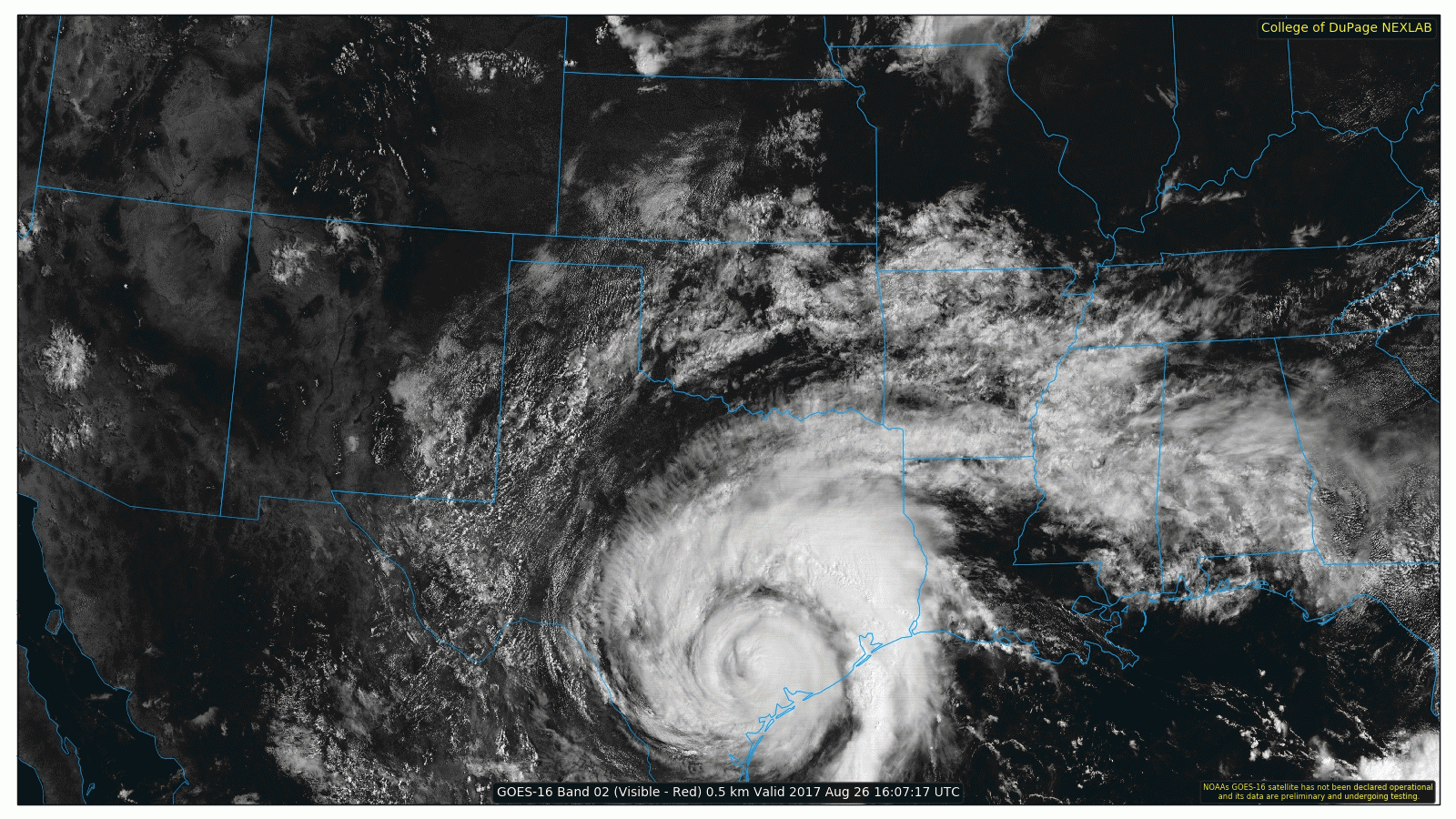 As of 3:00 pm CT, visible satellite shows Tropical Storm Harvey encompassing a large part of Texas. Current motion is NNW at 2mph. With minimal movement, these bands will bring record amounts of rainfall.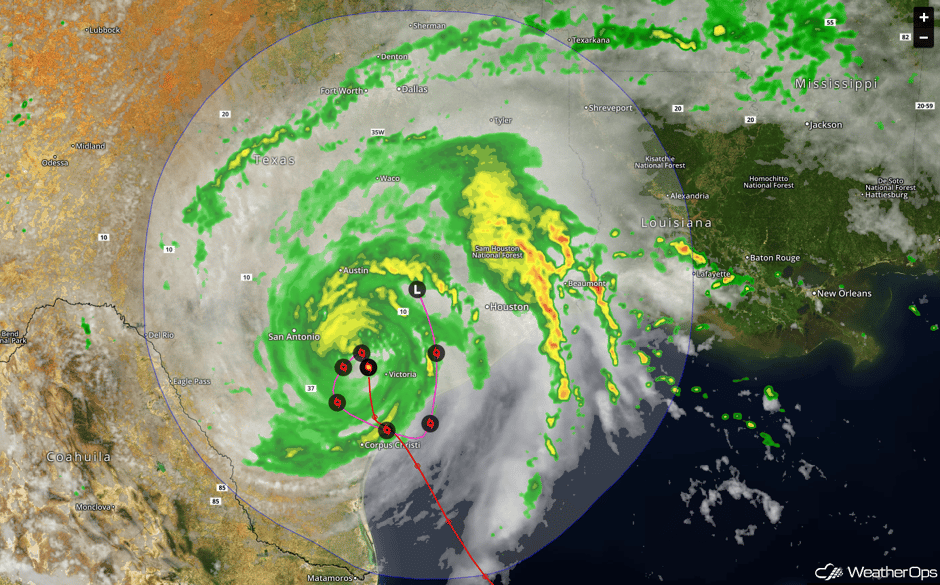 One of the main issues that will lead to significant flooding is Harvey's forecast path. As a tropical storm, he is expected to meander slowly in Texas over the coming week. He may even re-emerge into the Gulf of Mexico, strengthen, and then hit Texas again.

The National Weather Service is forecasting major river flooding at many inland locations. If you evacuated and are now deciding to head home, the threat is far from over. While power remains out for over 300,000 customers, repairs may take a long time as communities begin to flood. Those living in Matagorda County will not be able to return home for many days, a mandatory evacuation remains in effect due to power failures.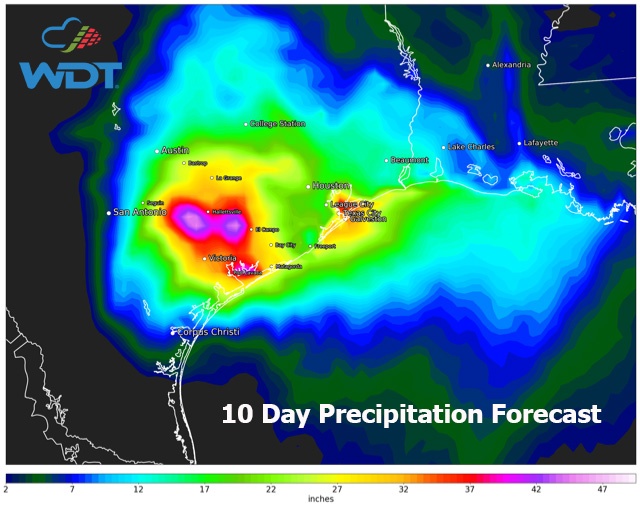 Rainfall amounts forecast over the next week approach 50 inches around Victoria and Port Lavaca, Texas. Average yearly rainfall for these areas is 41 inches. Receiving more rain in a few days than they normally get in a year will lead to deadly flooding. Locations from Corpus Christi to Galveston may see over 2 feet of rain, so you are not in the clear either. While there is no scale for floods, like hurricanes and tornadoes have, inland flooding may be catastrophic. For those in the area, this is not the time to let your guard down.