Haiti in Extreme Danger from Hurricane Matthew
by Daphne Thompson, on Oct 3, 2016 1:01:35 PM
As Hurricane Matthew moves north on Monday, Haiti is in extreme danger from this powerful storm. Intensifying to a Category 5 storm Friday evening, Matthew has remained as a Category 4 for the past two days. It is unusual for a hurricane to remain this strong for so long, this could cause devestating problems for Haiti.
Haiti is the poorest country in the western hemisphere with 80% of the population living in poverty. The 7.0 earthquake that hit in 2010 caused massive destruction to an already struggling nation. While rubble has mostly been cleared away, many buildings were not rebuilt or remain as temporary structures. The housing shortage continues and in Port-au-Prince and it is estimated that over 45,000 people still live in tent cities. Without enough proper buildings to evacuate to, this will lead to many storm deaths and injuries. As of Monday morning, Haiti has already had two fatalities from fishermen who drowned when high waves capsized their boats.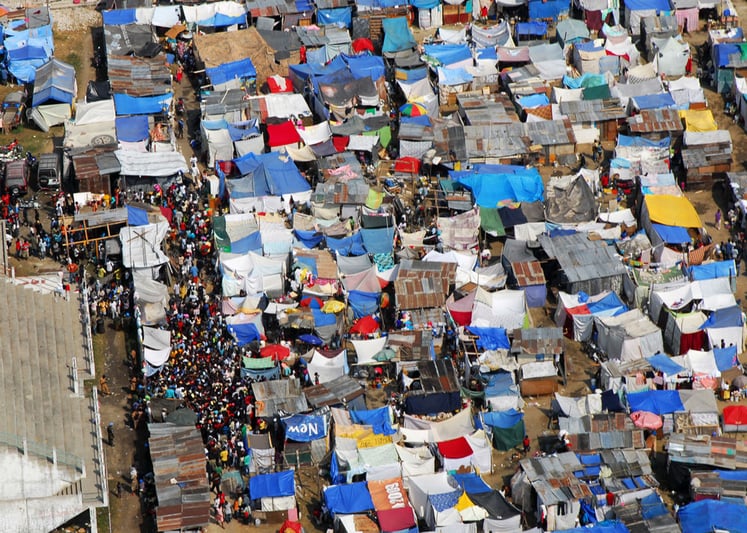 Rainfall forecasts for Haiti range from 12 to 30+ inches on the southern coast. Storm surge could cause 7-10 foot waves in the same area. "Life threatening" flash floods and mudslides are expected to affect the area over the next few days. Tropical storm conditions are expected to begin soon in Haiti, with hurricane conditions developing tonight as Matthew gets closer.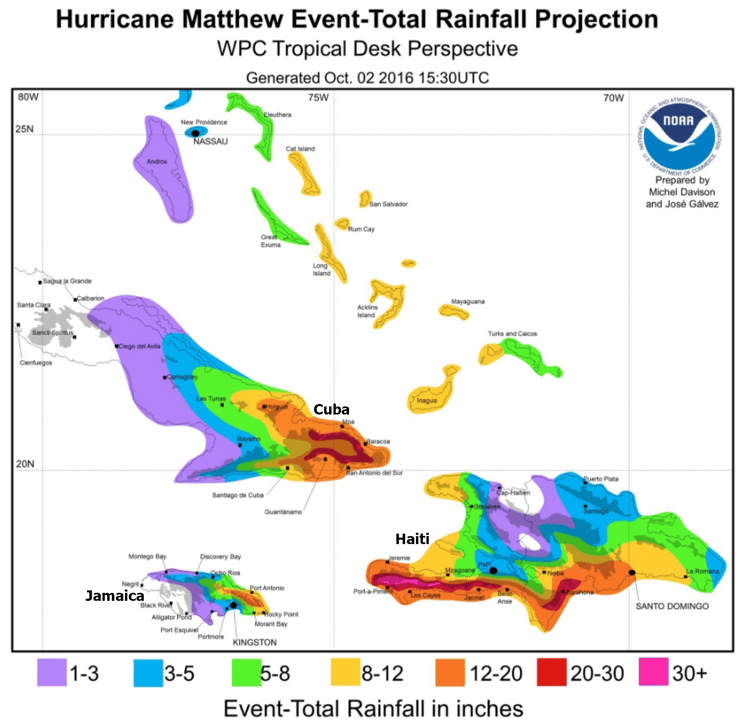 Matthew remains a well-organized major hurricane with max winds at 140 mph as of Monday morning. A northerly motion is forecast to continue through the next 36 hours. Some intensification remains possible, but slight weakening is anticipated between 36 and 48 hours due to land interaction. After that time, modest strengthening may occur over the Bahamas due to warm sea surface temperatures.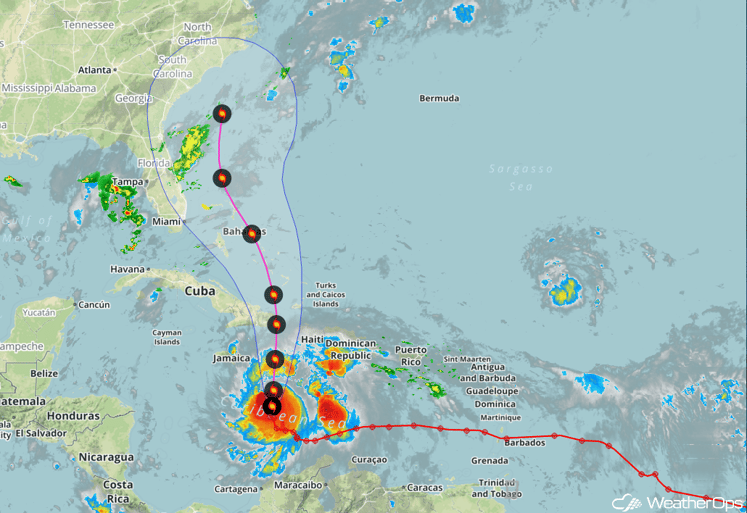 Hurricane conditions are expected in the Bahamas starting Tuesday afternoon to evening. Matthew is forecast to bend a little toward the north-northwest around midweek, which could bring the center of the storm closer to the U.S. East Coast. It is then forecast to curve back toward the northeast, but it may still come close enough to bring direct impacts to parts of the East Coast, with the greatest potential in eastern North Carolina and southeastern New England in the 6-10 day period.
While it is still unknown how Hurricane Matthew will affect the East Coast, it is important that people be prepared. Now is the time to check your storm supplies and purchase anything that is needed. Do not wait until the last minute. While Haiti is about to bare the brunt of this storm, those from Florida to the Carolinas still have plenty of time to be storm ready. Is your organization prepared?