by Marcus Hicks, on Apr 20, 2016 10:16:44 AM
Texas once again was rocked by large hail reported to be baseball sized hail yesterday pummeling the northern part of the state.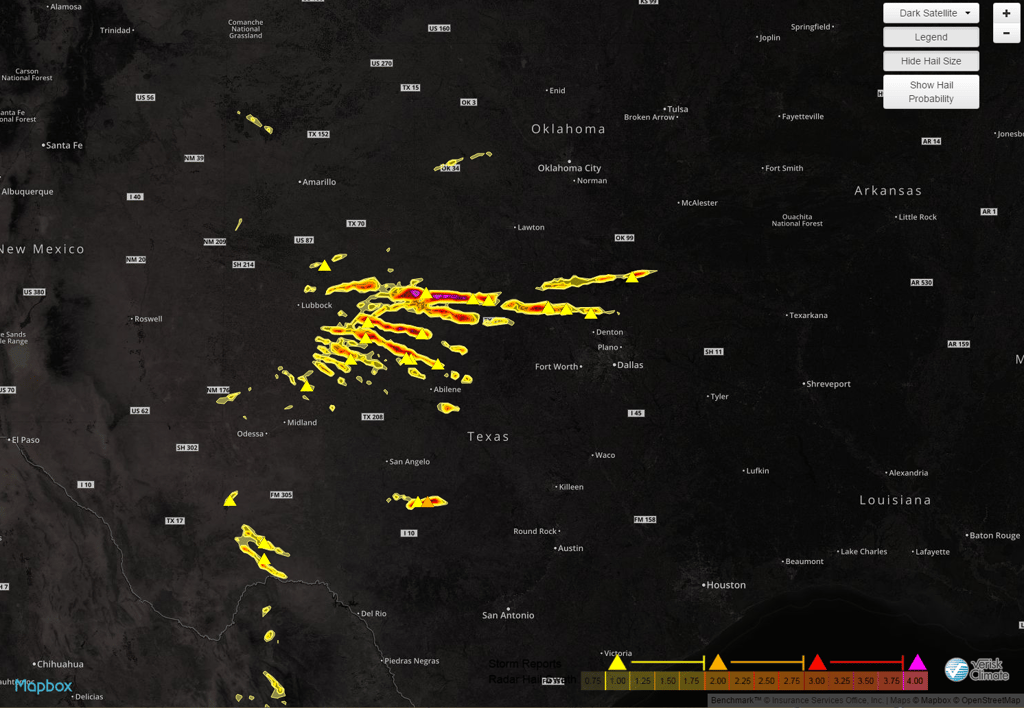 Another round of thunderstorm activity in relation to a slow moving low pressure trough and frontal boundary is expected today, with the potential for severe weather as well.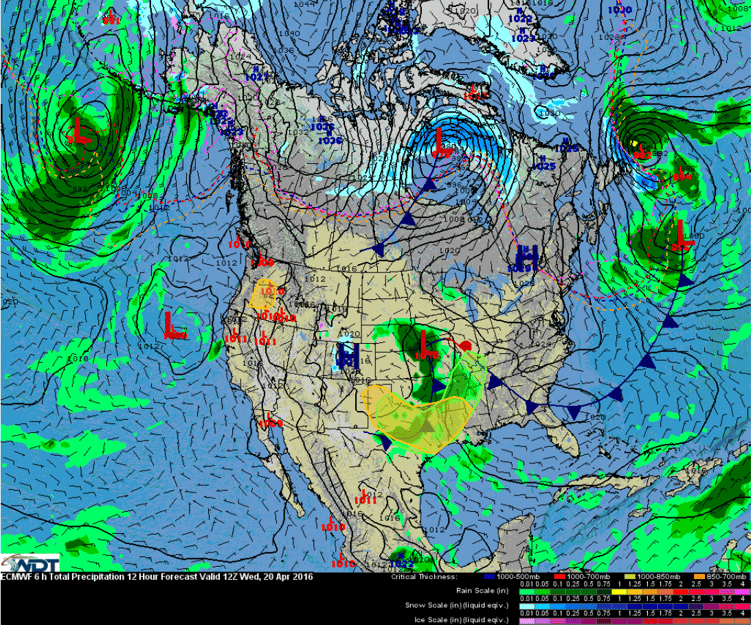 Storms will form during the early afternoon, with supercells capable of producing large hail measuring around 3.75" is expected. As more storms form, they should then merge into a linear system, with more large hail and damaging wind gusts then the primary threats as the line moves south-southeastward through the evening and overnight hours.
In Washington state, a weakening low pressure system moving onshore but is not expected to bring widespread significant weather to the region; however, a few thunderstorms are expected to form during the day. Models indicate there will be weak instability present and at least 1 of these storms could be strong to severe and have the potiential for damaging winds and hail.
Stay in the know with Weather Decision Technologies. For access to hi resolution Hail Swath Maps, click the button below and take a look at Hail Express. All of our hail data is available on mobile and available at your fingertips. Equip your sales team with real-time hail maps overlaid on their current location or location of their choice.