From Tropical Storms to Lake Effect Snow
by Daphne Thompson, on Nov 21, 2016 3:15:26 PM
As November comes to a close, a tropical storm has formed in the Atlantic as Lake Effect snow falls near the Great Lakes. It is definitely a time of extremes, just like it is in the spring. There is even a chance of supercells and hail in Texas.
Tropical Storm Otto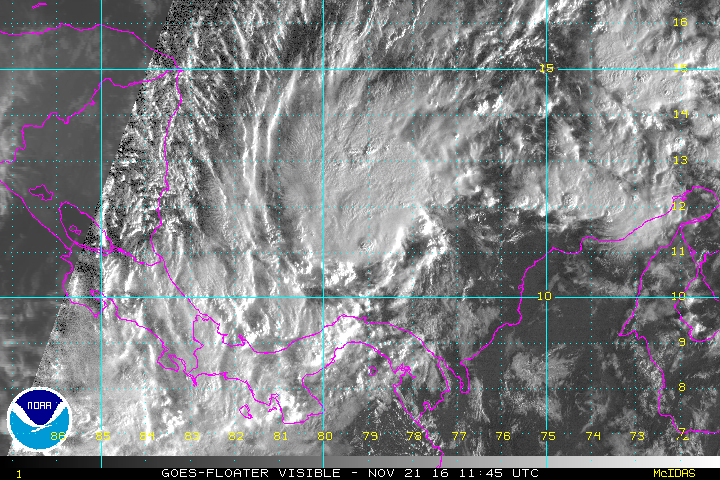 The tropical depression in the southwestern Caribbean Sea has grown stronger and it is now Tropical Storm Otto with winds of 50 mph. Further strengthening is likely during the next couple of days and it is likely to become a hurricane when it starts moving slowly westward around midweek. An eventual landfall in Nicaragua or Costa Rica is expected in about 3-4 days.
Severe Thunderstorms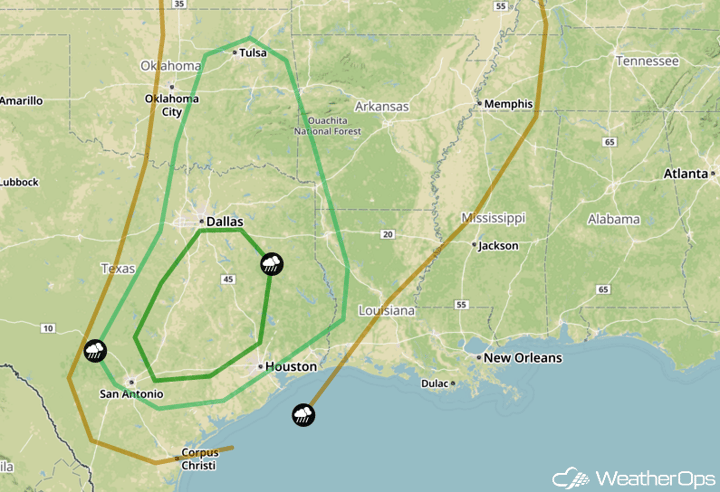 While we normally think of supercells occurring in Spring, they can also happen in Fall. On Tuesday, there is a slight risk (dark green line) of severe storms in central Texas. Rotating thunderstorms could form in this area with the chance for damaging winds and hail.
Drought

Some areas of California remain in exceptional drought (maroon area) and now parts of Alabama and Georgia are having the same problem. Lakes are drying up, as very little rain has fallen over the area and there is no relief expected in the near future. With the lack of rain comes wildfires, an issue plaguing the southeast right now.
Winter Weather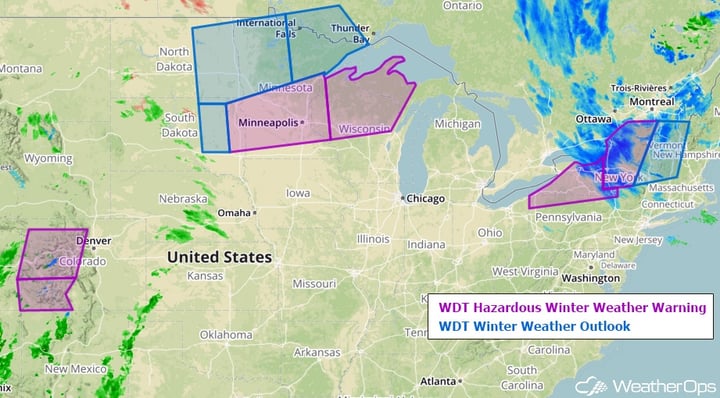 Colder than normal temperatures persist today in much of the central and eastern U.S. Temperatures are much below normal in a few areas from the Midwest into the Southeast and Mid-Atlantic.
In Colorado, totals of 8-12 inches of snow are expected. Tuesday, in the Minneapolis area, will be pretty miserable with a forecast for freezing rain, snow, low visibilities and a wind chill in the teens.
Lake effect snow continues to fall in the lee of the Great Lakes, especially Lake Ontario. Locally heavy snow over a foot deep will cause problems, as the wind gusts over 30 mph and leads to white out conditions. Some schools have closed early and vehicle accidents are being reported.
Historic lake effect #snow continues across our area. 17.5" so far here at our office. Gusts to 42 MPH since midnight. pic.twitter.com/pIa8ekS7Xb

— NWS Binghamton (@NWSBinghamton) November 21, 2016
Later This Week
Most of the Midwest and South is expected to have above normal temperatures by Thanksgiving Day, and the above normal temperatures should spread into the East for Black Friday. If you want a site specific forecast, register for a free trial from WeatherOps today!