Everything is Bigger in Texas, Even the Hail
by Daphne Thompson, on Apr 12, 2016 11:39:40 AM
It seems like it wasn't that long ago that I was telling you about a hail storm in Fort Worth. Now, an even more destructive hail storm has struck just north of Dallas. And wow, that was some Texas size hail that fell!
Have you ever heard of Wylie, Texas? If you work in insurance, roof repairs, window replacement or auto repairs, then you'd better learn where it is fast. Hail in this area was reported to be up to 4.25 inches, that is bigger than grapefruit!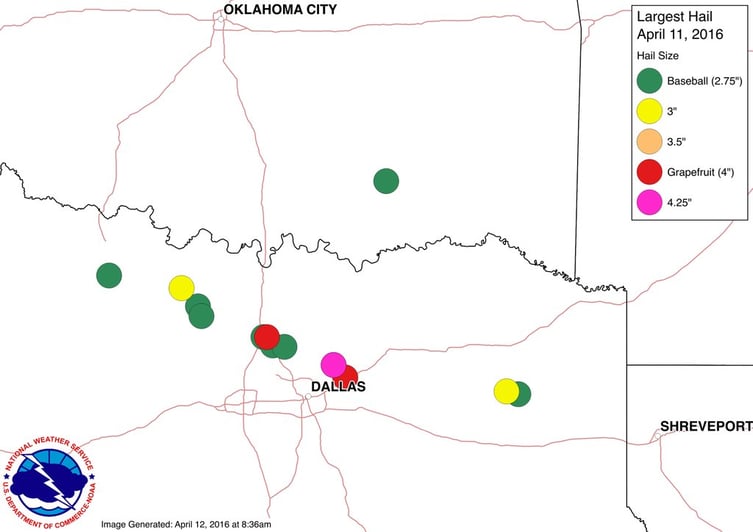 A Severe Thunderstorm Watch was in effect as was a Severe Thunderstorm Warning. If you think you only need to worry about tornadoes, think again. Large hail driven by 50+ mph winds can be extremely destructive.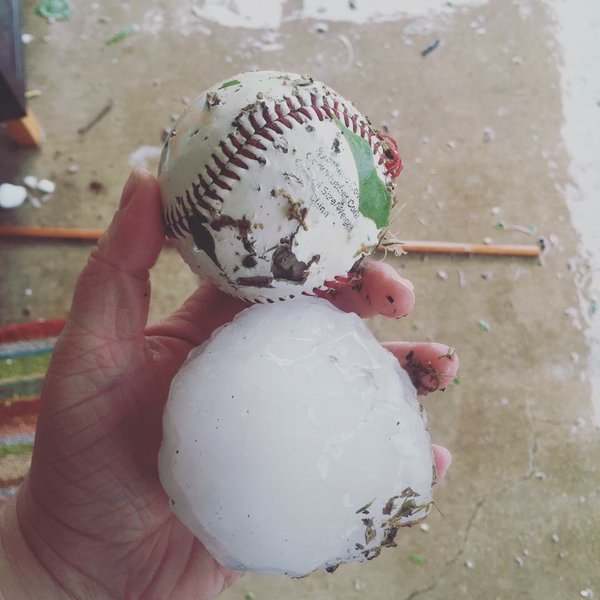 Just look at the size of this hailstone from Wylie! Solid ice larger than a baseball is not something you want to pick up from your front yard or out of your living room after it crashes through the window. School had to be canceled today in Wylie due to storm damage. With windows and roofs compromised, many structures also suffered water damage.
WDT knows hail. The image below indicates the swaths of hailfall in north Texas yesterday afternoon and evening. These street-level zoomable maps are created nearly instantaneously by WDT and assist roofers, contractors, paintless dent repair and insurance companies with quickly locating areas most affected by hail.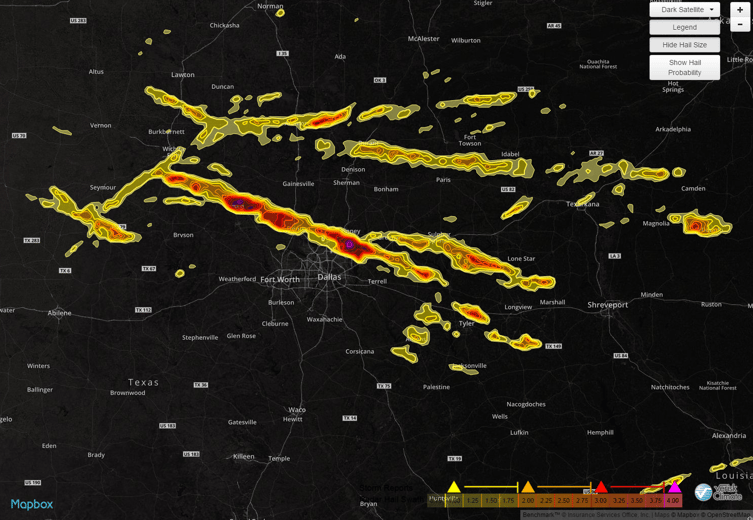 And next time your Weather Radio app alerts that you are in a Severe Thunderstorm Warning, remember these images and stay safe.
Hail is destroying Wylie pic.twitter.com/mDP2kFJKtz

— Wylie TX Fire Rescue (@WylieFireRescue) April 11, 2016