Dry Weather to Continue for Carr Fire
by Daphne Thompson, on Jul 27, 2018 3:44:47 PM
The Carr fire, near Redding, California, has burned over 44,000 acres and is only 3% contained. As residents in Shasta County evacuate, the fire continues to spread due to gusty winds, high temperature, and low relative humidity.
Evacuation orders are in place for over 10,000 people in the towns of Summit, Shasta Lake, and Shasta Dam which are just a few miles away from Redding. Roads are being closed down, and traffic jams are taking place.
Excessive heat warnings have been issued due to a forecast of high temperatures over 100°F for the coming week. This heat wave is responsible for causing vegetation to dry out and feed the fire. At this time, there is no precipitation expected in northern California for the same period.

The relative humidity near Redding is in the single digits. Dry air combined with the extreme heat will allow the fire to continue to grow and hinder firefighting.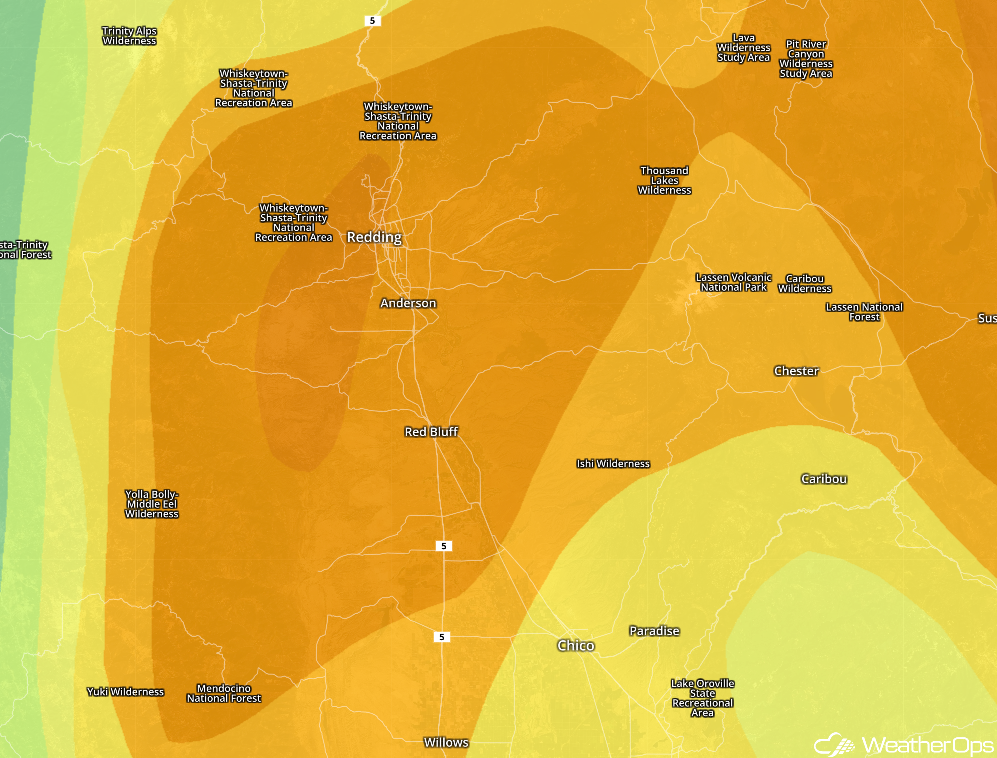 Using visible satellite imagery, smoke can be seen streaming south into the Sacramento-San Joaquin Valley. Those with breathing problems need to stay aware as air quality will be low even far from the fire.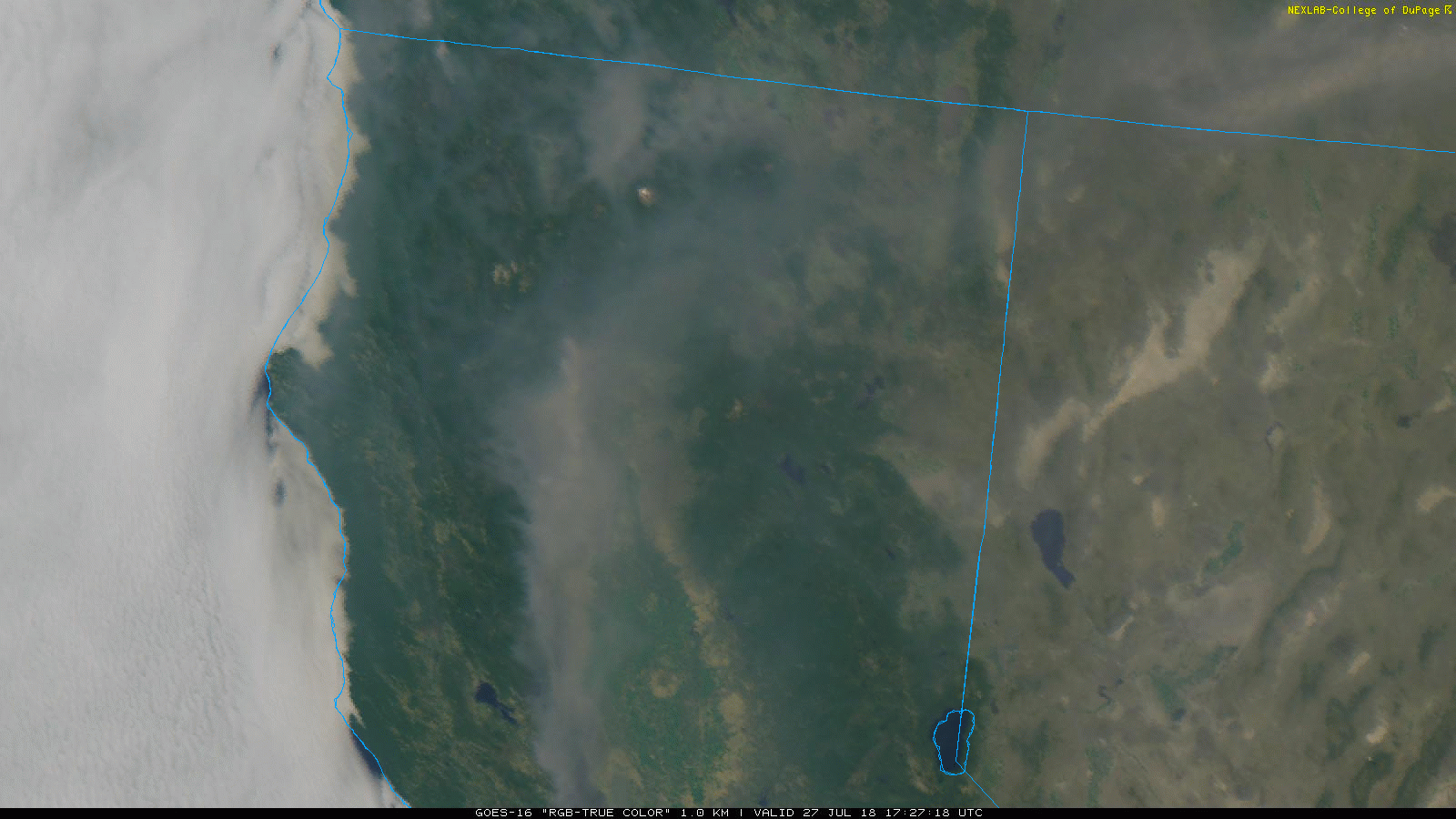 Strong fires can cause the formation of pyrocumulus clouds and even lightning. Fires have also been known for creating their own wind patterns once they get intense enough. That can be seen in the video below.
No, this is not a tornado. The Carr Fire in Shasta County created this rotation updraft. #CarrFire #California pic.twitter.com/CVvcafJBGK

— ABC10 (@ABC10) July 27, 2018
Two people have lost their lives, and numerous others have been injured. Many have lost their homes. If you are asked to evacuate, do so quickly as the fire extremely dangerous and moving fast. With the weather in the region continuing to be unfavorable, the wildfire is expected to grow.