Circuit of the Americas depends on WDT WeatherOps for the 2015 U.S. Grand Prix
by Chris Kerr, on Oct 28, 2015 2:58:20 PM

This past weekend tens of thousands of Formula 1 fans descended on the Circuit of the Americas (COTA) located just outside Austin, TX for the 4th annual United States Grand Prix. Formula 1 is the premier open wheel racing series in the world and as such, has a very loyal global fan base. Many of these fans are accustomed to enjoying race festivities at times during not so ideal weather conditions. This isn't really much of a surprise seeing that many Grand Prix races take place in Europe during the summer months, traditionally a wet period of the year.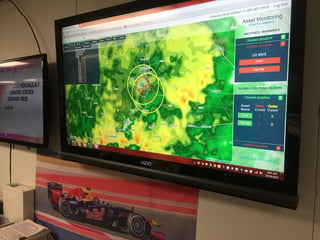 The weather situation in Texas this past weekend was unique in that it featured thunderstorms and excessive rainfall on Friday through Sunday followed by strong winds later on Sunday. A trough of low pressure moving out of the Desert Southwest late last week allowed for the transport of very deep tropical moisture northward into the region. This deep moisture combined with lift from the trough allowed for several hours of training showers and thunderstorms on Friday and into Saturday. Complicating the situation, remnant moisture from Ex-Hurricane Patricia moved across the region on Saturday and into Sunday which also allowed for another source of deep moisture.
Although Formula 1 cars can and do race in the rain, excessive amounts of precip that fell on COTA allowed track conditions to become dangerous, prompting FOM (Formula 1 Management) to cancel portions of practice on Friday, then qualifications on Saturday. The excessive rainfall also understandably caused serious issues within the parking lots and other fan areas at the track. A Lower Colorado River Authority rain gauge located approximately 2.5 miles to the northwest of the track measured a whopping 8.5 inches of rain from 7 am Friday until 12 pm Sunday!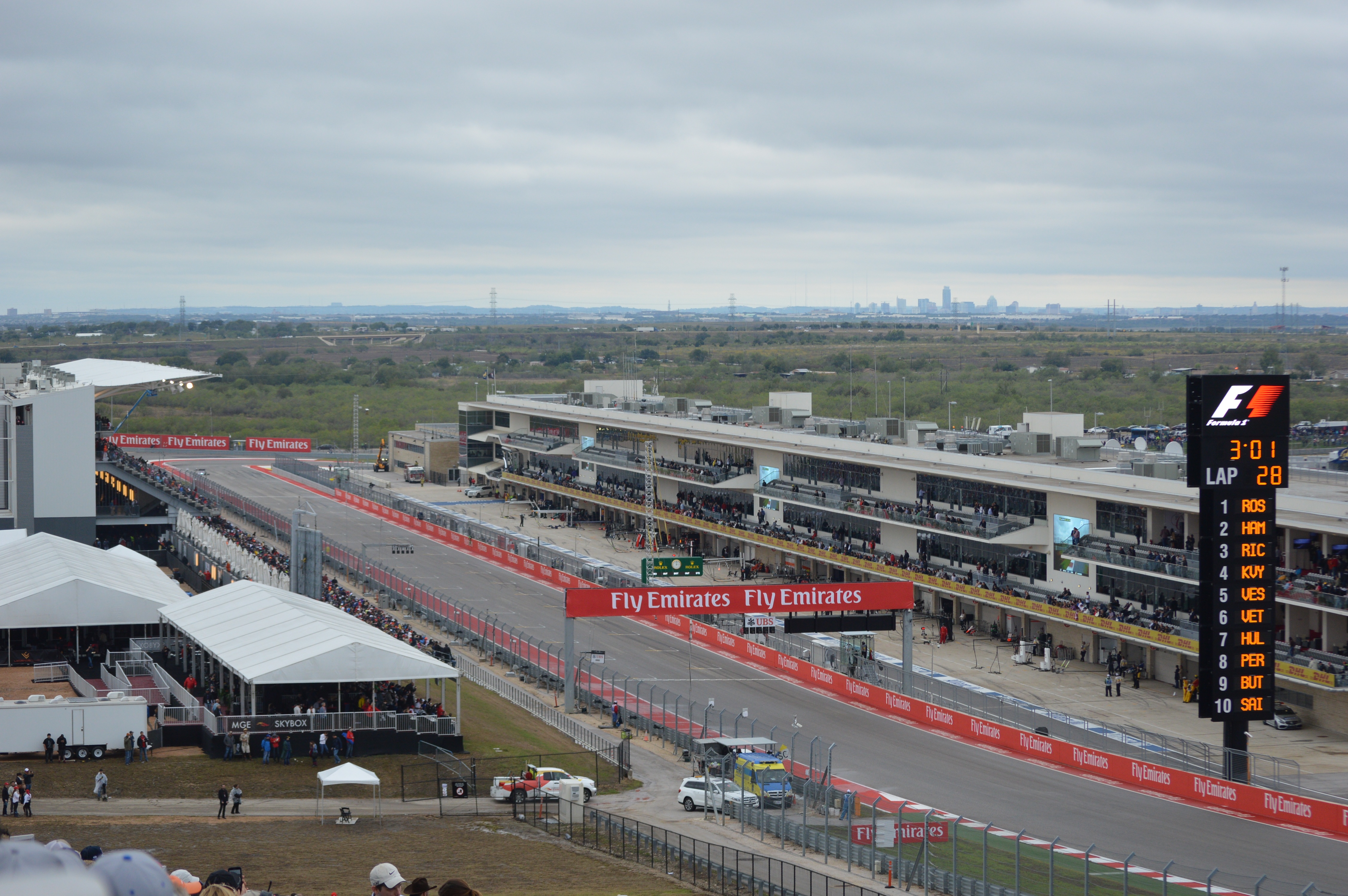 I had the unique opportunity to be on site throughout the weekend and provide weather support to entities represented within the on-site operations center, such as facilities management, local law enforcement and traffic control. Reliable and up to date weather information plays a critical role in assuring that day to day operations go as smoothly as possible, even in the face of weather events such as what occurred this past weekend. WDT's WeatherOps offers unique products such as 7 Day Planners with custom triggers, very detailed 48 hour forecasts, iMap Pro software with graphical lightning detection and identification, all of which assist those in charge to make the proper decisions with the help of a Meteorologist. While we can't control the weather, we can certainly help mitigate the effects it has on large events.