Battle Between Pikachu and Magmar Sparks Wildfire in California
by Daphne Thompson, on Jul 11, 2016 12:03:52 PM
Reports of severe and unusual weather, in some areas, may have been caused by recent Pokemon Go battles. While wildfires and severe storms do occur in July, snow falling is a bit more rare. Here are some current weather headlines from the weekend.
Numerous wildfires continue to destroy property in California. Around 2,000 people were evacuated from the Santa Clarita area, north of Los Angeles, on Saturday. A fast moving brush-fire has destroyed over 800 acres. High temperatures and winds gusting over 25 mph hampered the fight. Other reports mention the fire may have been started by a battle between Pikachu and Magmar.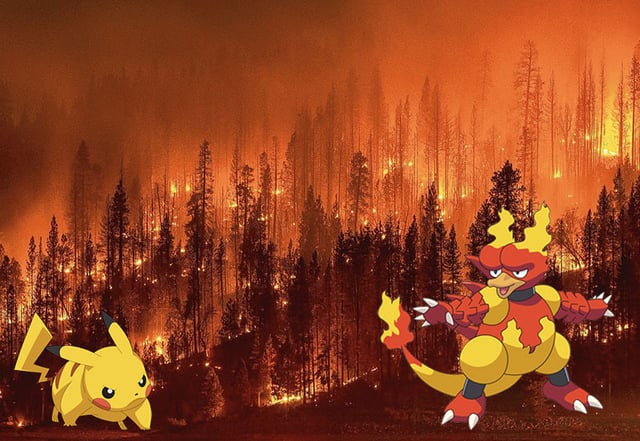 Severe storms, in North Dakota Sunday night, dropped hail up to 2.5 inches and produced wind gusts over 70 mph in numerous areas. As people awoke this morning, there were reports of downed trees. Was this storm actually a big fight between Zapdos, who lives in thunderstorms and can control electricity, and Electrode, who eats atmospheric electricity and explodes lightning strikes when he has eaten too much? The possibility strongly exists.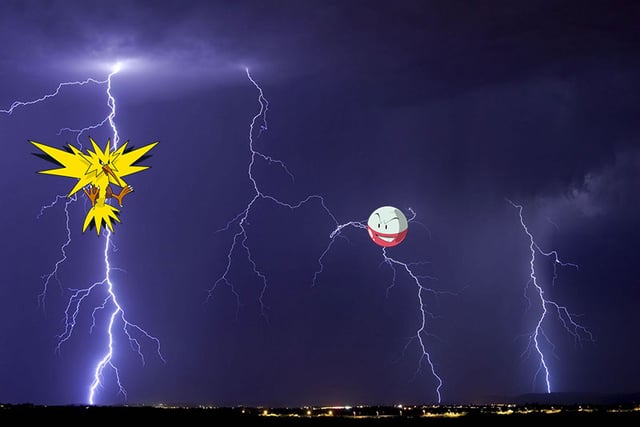 While the saying may be "Christmas in July", it doesn't usually mean winter weather in the summer. However, the Northern Rockies experienced snowfall over the weekend. Idaho and Montana both had accumulating snow. Perhaps Articuno, known for controlling ice and causing snow to fall as it flies, was in the region?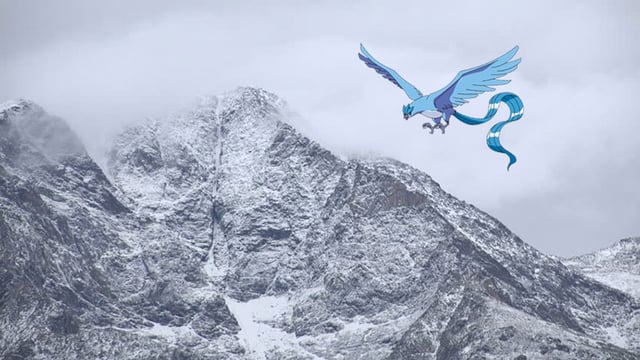 Last Thursday night, an EF-2 tornado tore through Eureka, Kansas. Homes lost roofs, barns were destroyed, trees blown over and power was knocked out. While no serious injuries were reported, 92 homes were affected. It is currently unknown if Pidgeots or a Dragonair may have been responsible, both are known to be able to create twisters.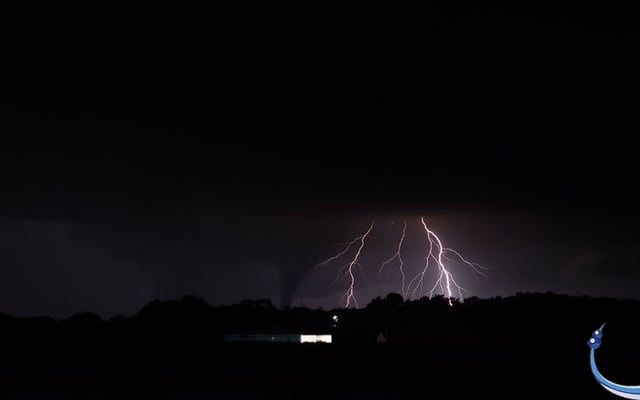 While we may not be able to really blame severe and unusual weather on Pokemon battles, this variety of weather actually did occur in the past few days. Try out our WeatherOps Decision Support tools and stay ahead of the weather (and Pokemon battles). Go Team Red!