Are You Ready for Tropical Weather Season?
by Daphne Thompson, on Jul 7, 2016 9:11:58 AM
Hurricane season runs from June 1 to November 30. We've already had four named storms, are you ready for more? We offer many products that helps your company monitor risk for onshore and offshore assets. Limit your liability by planning ahead and never be caught off guard.
Atlantic Basin Tropical Products Summary
WeatherOps forecasters are constantly monitoring for tropical cyclone threats to our customers around the globe and we have specific procedures in place that dictate how and when we will distribute information regarding those threats. The following is a summary of WeatherOps tropical weather products, as well as how and when they are issued.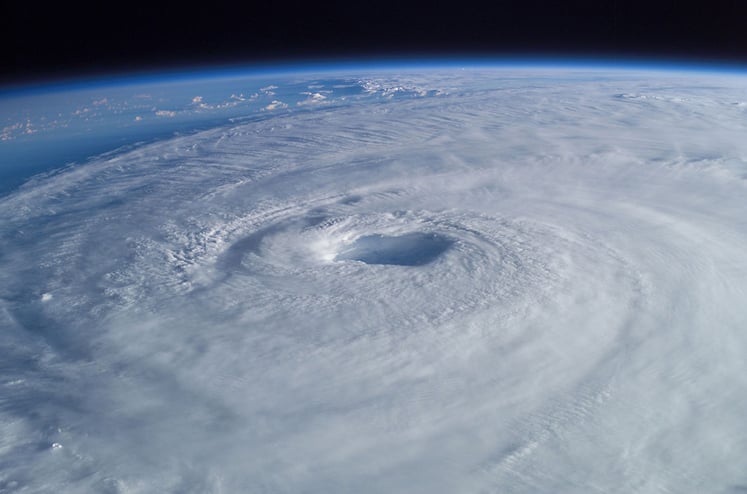 Tropical Daily Planner
This product is issued every morning during the Atlantic Tropical Season and provides a broad overview of all tropical cyclone threats in the basin through the following five days. Any weather systems that pose a threat of developing into a tropical cyclone during that five-day period will be identified as a feature in this product with additional information provided on a "feature page." Any active tropical cyclones are also mentioned with the same supplementary information.
Tropical Daily Planner – Afternoon Update
Any time there is an active cyclone or tropical feature in the Atlantic Basin, WeatherOps will issue an afternoon update to the Tropical Daily Planner.
Atlantic 6 - 10 Day Tropical Threat Outlook
On Mondays and Thursdays during the Atlantic tropical season WeatherOps will issue an extended version of the Tropical Daily Planner. This update covers the 6-10 day period with the tropical cyclone development potential for sub-regions of the Atlantic basin as well as providing a write-up describing those threats.
Significant Tropical Disturbance Advisories
WeatherOps aims to provide track and intensity forecasts for tropical features that we consider likely to develop into cyclones well in advance of the start of official National Hurricane Center (NHC) Advisories. Our Significant Tropical Disturbance Advisories provide a full track and intensity forecast for the tropical feature of interest. For many of our customers, waiting for the NHC to begin "official" track forecasts can be far too late to take critical preparedness actions.
Once our forecasters determine that a tropical feature in the Atlantic Basin has a threat of development during the next five days it will be designated as a Significant Tropical Disturbance and we will begin issuing twice daily Significant Tropical Disturbance Advisories. Once it is determined the disturbance poses an event greater threat to develop we increase our Advisories to four times per day.
Active Storm Advisories
This product is issued for all active tropical cyclones in the Atlantic basin and contains the full suite of track and intensity information along with detailed meteorological explanation of the system's expected evolution and impacts. When a Significant Tropical Disturbance is upgraded to an "official" storm by the National Hurricane Center, WeatherOps switches from issuing Significant Tropical Disturbance Advisories to issuing Active Storm Advisories four times per day.
Tropical Weather Reports
In order to provide detailed planning information to our customers we produce "T-Time Reports" and "Threat Reports". These reports are designed to provide a direct assessment of the potential impacts of a tropical cyclone to our customers' assets. The T-Time reports are focused on the offshore marine industry while the threat reports serve a variety of inland customers. These reports are initiated for areas threatened by a tropical cyclone as soon as WeatherOps begins issuing significant Tropical Disturbance Advisories.
Alerting
To supplement all of the products listed above, WeatherOps also issues alerts to impacted regions to provide more specific information regarding the timing and impacts of threats associated with a tropical cyclone.
Check out our images below for samples of the tropical products we offer. The last thing you want to do is be caught unaware of a tropical disturbance moving your way. Add the Tropical package to your WeatherOps plan today.