Another Nor'easter is in the Forecast for New England
by Daphne Thompson, on Mar 6, 2018 1:30:10 PM
As the past nor'easter moves away, another is now in the forecast for New England. Last week's storm left nearly 2 million without power, damaged to homes and businesses, and caused nine fatalities. Winds gusting at over 50 mph, heavy rain, multiple feet of snow, and storm surge flooding led to a travel nightmare. Streets became impassable, and air travel had to be rerouted with the last storm system. Now, it's about to happen again.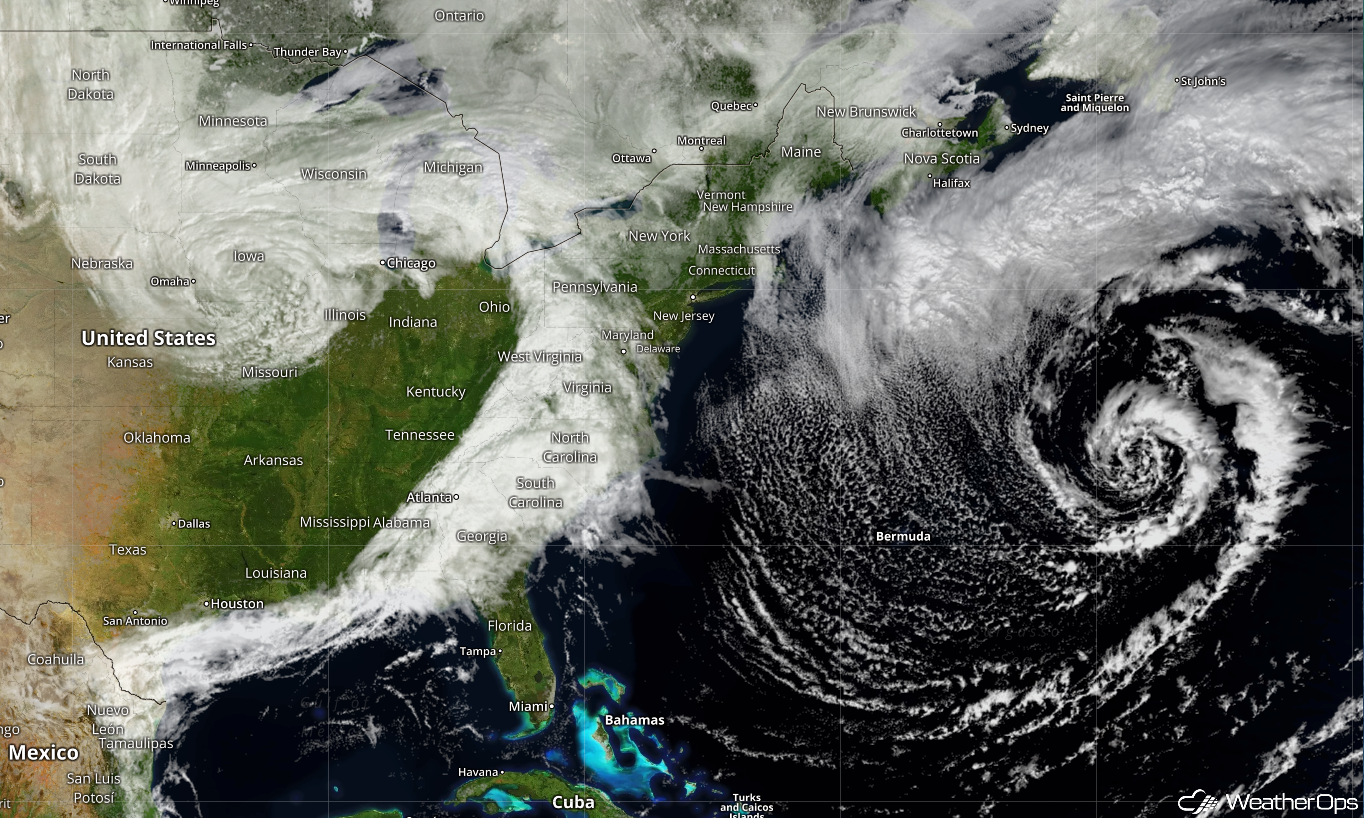 Satellite shows one storm moving away in the Atlantic Ocean as the next system moves eastward. The sizable low-pressure system in the Great Lakes area has an associated cold front extending southward across the southeastern US. A wave of low-pressure is beginning to develop along that front over Georgia and that low represents the early stages of the new nor'easter.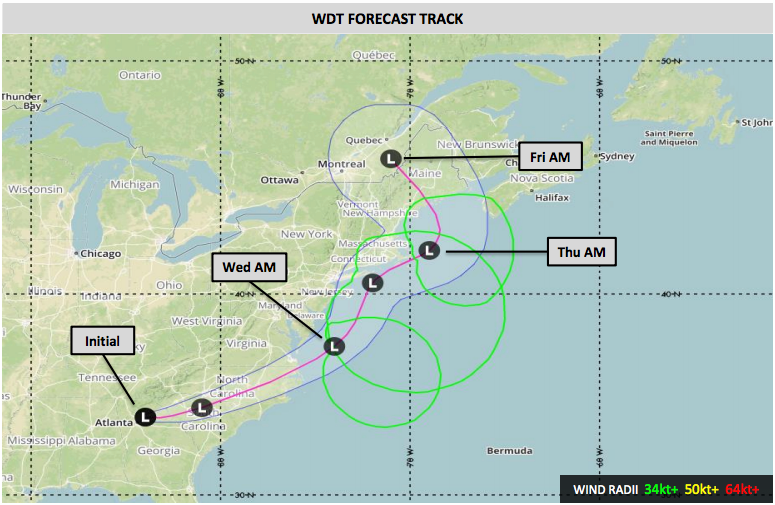 The WeatherOp's experimental Nor'easter Advisory shows the path of the new low-pressure area as it is forecast to move towards New England. This system will lead to a significant snowstorm from eastern Pennsylvania northward through much of New England. Marginal temperatures will result in a sharp cutoff between substantial snowfall and very little accumulation. It currently appears that the transition zone between heavy snow and a rain/snow mix with much lower amounts will likely align closely with I-95. To the north and west of the transition zone, widespread 8 to 14 inches of snow with locally higher totals are forecast from northeastern Pennsylvania across eastern New York, western and central Maryland, Vermont, New Hampshire, and Maine. Based on the expected setup, many of the higher terrain areas in New England may receive two feet or more of snow during the next three days.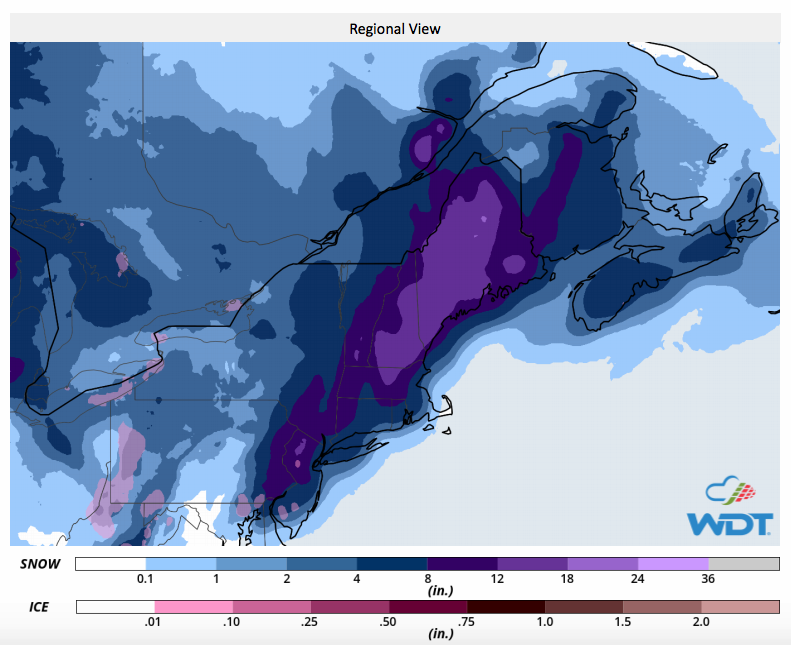 Although most of the snowfall will occur on Wednesday and Thursday, a mix of rain and snow will begin today across the Northeast. On Wednesday, snow will become widespread for just north of Washington DC through New Hampshire as the low sits offshore of New Jersey. Thursday, the low will continue to move northeast along the coastline up past Maine, bringing very heavy snowfall to the entire state. The low-pressure area should then lift up past the region on Friday, but lingering light snow will still be possible.
While this nor'easter isn't expected to be as severe as the one from last week, it is still essential to be prepared. Heavy snow and gusty winds will cause travel issues and new power outages. Try a free trial of WeatherOps today so that you can be ready for the next storm.