A Review of the 2015 Atlantic Hurricane Season
by Chris Kerr, on Dec 3, 2015 11:04:42 AM
This past Atlantic Hurricane Season was unique in several ways. Early season forecasts predicted a lower than average number of storms would form, which was not a surprise given that during strong El Nino years tropical activity in the Atlantic basin is typically reduced.
As we saw many times this year across the basin, large amounts of wind shear and dry air either prevented systems from forming or greatly reduced the intensity of those that did form. This was particularly evident across the Main Development Region (West Africa to the Antilles). However, there were a few "homegrown" storms, which developed close to land, that had significant impacts in the form of flooding and high winds. Even though the Atlantic saw reduced activity this year, it should be noted that basins such as the Eastern Pacific and Central Pacific had a record number of storms due to a strengthening El Nino during the peak of the season. Hurricane Patricia, in the Eastern Pacific, became the strongest hurricane on record in the Western Hemisphere (maximum winds of 200 mph).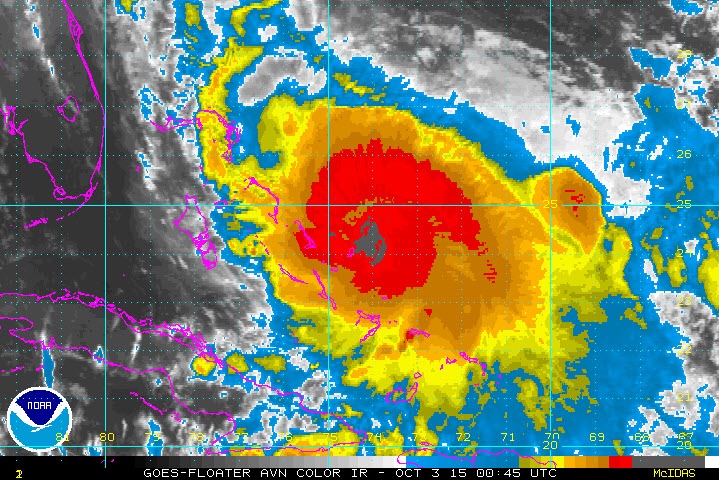 Some quick facts: 11 Total storms, 4 Hurricanes and 2 Major Hurricanes (Danny & Joaquin)
Tropical Storm Ana formed on May 8, nearly a month before the official June 1 start of the season, making it the earliest subtropical or tropical storm to develop in Atlantic basin since 2003's Ana. Ana was also the second earliest recorded tropical system, in recorded history, to make landfall in the U.S.
Hurricane Danny was an incredibly compact Category 3 Hurricane. At one point during its life cycle, the eye was estimated only to be about 10-20 nautical miles in diameter.
Tropical Storm Erika was responsible for catastrophic flooding and mudslides throughout the Leeward Islands and the Greater Antilles, where some locations received in excess of a foot of rain.
Joaquin was the first Category 4 hurricane in 149 years to affect the Bahamas during October. The El Faro cargo ship was reported missing near the Bahamas during Hurricane Joaquin.
Kate was the 4th hurricane to develop this season. It was the latest hurricane on record to develop north of 35N and west of 65W.
There were no land falling major hurricanes (Category 3 and above) during 2015 in the Atlantic basin. It has been over 10 years since a major hurricane hit the U.S.