A Look Back at the WDT Client Appreciation Storm Chase
by Daphne Thompson, on May 16, 2017 1:29:37 PM
The WDT Annual Client Appreciation Storm Chase took place this year with clients and a few employees. This is an event we've repeated for years and is an opportunity for WDT staff to show clients some of the incredibly volatile weather we experience here in the Central U.S. Here's how Storm Chase 2017 went down:
The night before the big day, a weather briefing was conducted explaining what was to be expected for the next day.
Weather Briefing for our storm chase Wednesday with @WeatherDecTech @radarscope @RoyalCaribbean #okwx #txwx pic.twitter.com/ko5FUyCW9C

— James Van Fleet (@JamesVanFleet) May 9, 2017
On the morning of Wednesday, May 10, our group of storm chasers had another briefing before loading up in their vehicles for a long day of traveling and storm viewing.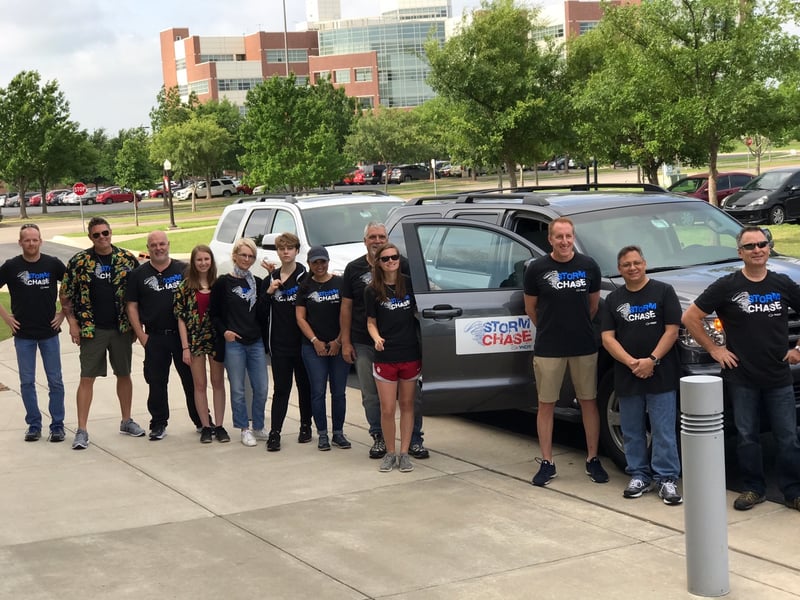 The route for the day to northwest Texas allowed these chasers time to take the scenic route through the Wichita Mountains. This allowed everybody to get bison photographs!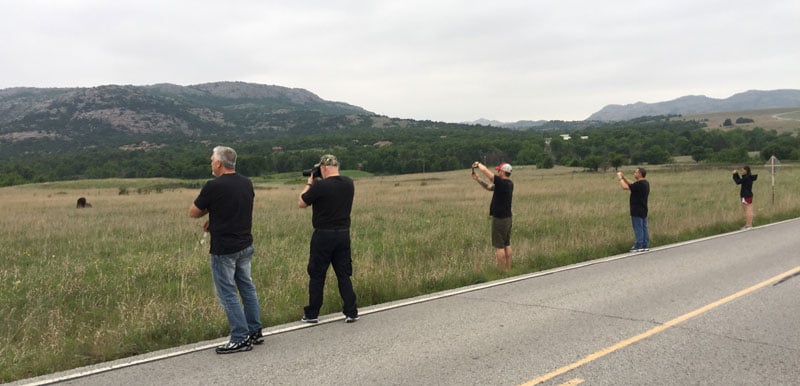 Great week of meetings, training, storm chasing, and a stroll with the #Bison in #Oklahoma @radarscope @RoyalCaribbean @WeatherDecTech pic.twitter.com/5z6DvMnCfz

— James Van Fleet (@JamesVanFleet) May 10, 2017
The group ate lunch in Altus, Oklahoma. This was followed by a "safety discussion" before going to look for storms in Texas.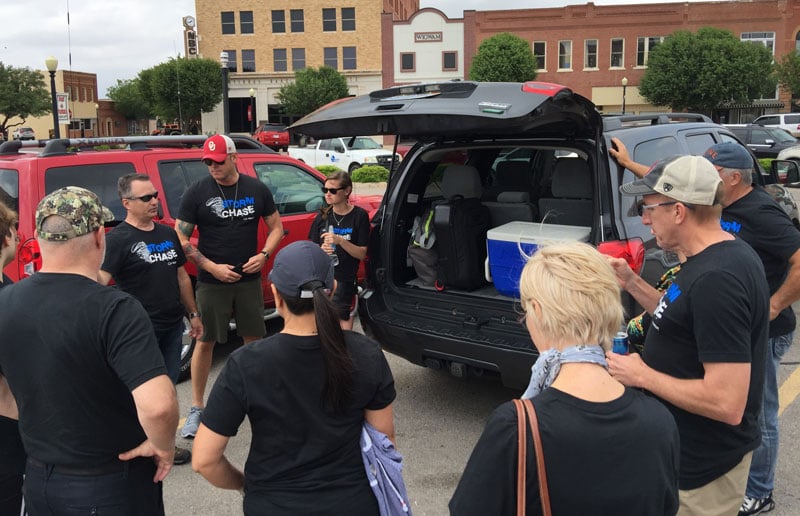 They then traveled west and slightly south to watch a tornado warned stormed near Paducah, Texas. Here you can see some storm structure behind Royal Caribbean® Cruise Line's Captain Teo Strazicic and Chief Meteorologist, James Van Fleet.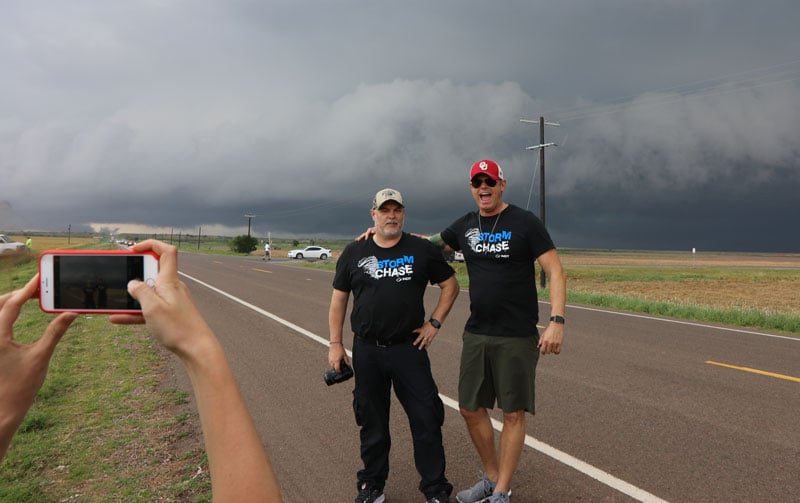 Traveling back up to east of Altus, they eventually gave up on the Oklahoma storm and headed back to another storm that had developed south of the Red River. Back to Texas they went!