2016's Hurricane, Cyclone and Typhoon Activity, Thus Far
by Daphne Thompson, on Sep 23, 2016 2:37:50 PM
2016's hurricane, cyclone and typhoon activity, thus far, has been productive in the eastern Pacific, typical in the North Atlantic and pretty quiet in both the northern Indian Ocean and the western North Pacific. The season peaked September 10 but isn't over until December.
The North Atlantic has seen thirteen tropical depressions, twelve tropical storms and four hurricanes, including one major hurricane. Eleven of the thirteen depressions impacted land and over $750 million in damages have been claimed. Six led to fatalities. Two to three more hurricanes are needed to reach the annual mean. The strongest, by pressure, has been Category 3 Hurricane Gaston, which sunk to 956 mb, but was still 54 mb shy of 2005's Hurricane Katrina and 74 mb shy of 2005's Hurricane Wilma, the region's record holder. Gaston maintained 1-minute wind speeds of 120 mph, 70 mph slower than 1980's Hurricane Allen - the highest recorded in the North Atlantic.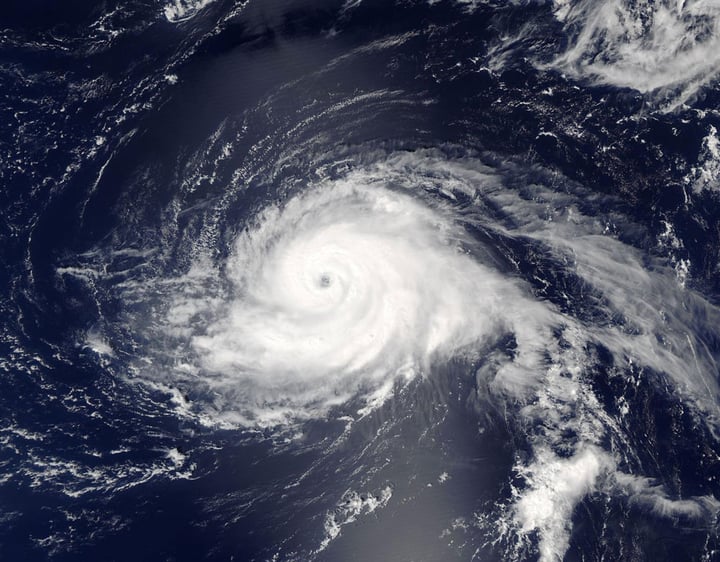 The western North Pacific has seen six typhoons, ten short of the annual mean. There have been $4.77 billion in damages already racked up. 2016's strongest has been Category 5 Typhoon Meranti, which dropped to 890 mb, triggering 1-minute wind speeds of 190 mph. Its Low was moderately deeper than 2013's widely-publicized Typhoon Haiyan, but it had a slightly slower 1-minute wind speed. Next most powerful in the region this year was Category 5 Typhoon Nepartak, which dropped to 900 mb and blew 1-minute wind speeds of 175 mph. Both were far shy of 1979's Category 5 Typhoon Tip and his 870 mb Low - the region's record.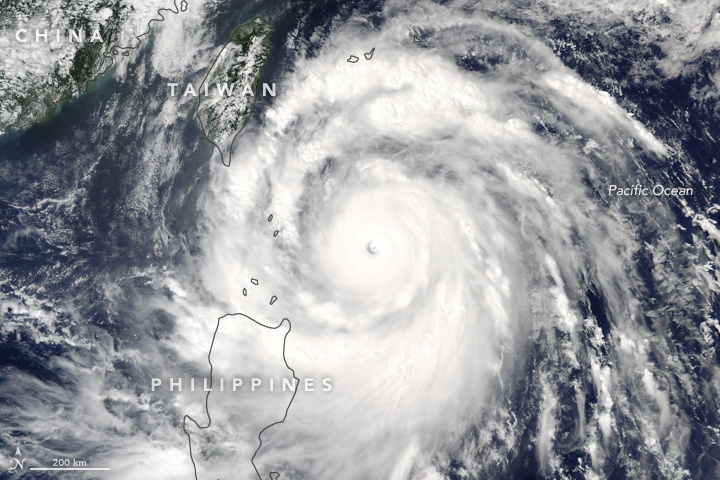 No damages have been recorded in the eastern North Pacific, but eight have died. There have been eleven hurricanes already, which is three to four over the annual mean. Only five more are needed to tie 2015's seasonal record. Seven spun in July, which ties 1985's and 2015's monthly records. The most notable activity was from Category 4 Hurricanes Blas and Lester, which turned out to be nearly identical systems. Both were the strongest by pressure in the region at 947 mb and witnessed 140 mph 1-minute wind speeds. The region's record holder is 2015's Category 5 Hurricane Patricia, which sunk to the lowest pressure in not just the Eastern Pacific but the Western Hemisphere of 872 mb, 30 mb lower than 1997's Category 5 Hurricane Linda. At 215 mph, Patricia blew the highest recorded wind speed, pointing media toward considering labeling it a "Category 6."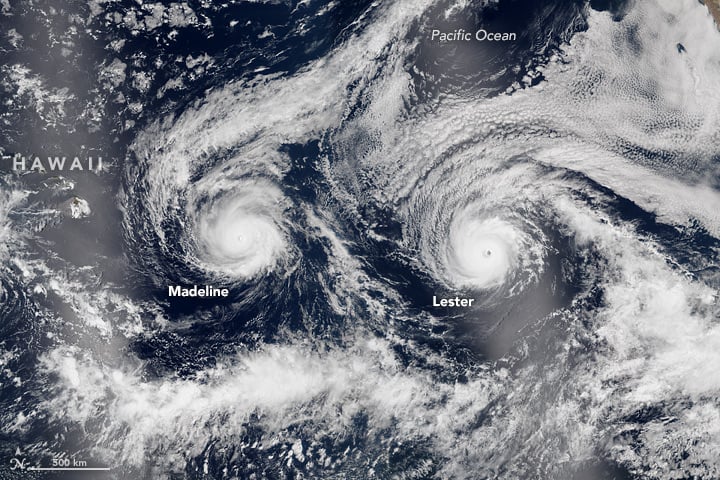 The northern Indian Ocean has only seen four depressions and one cyclone, which is merely 20% of the annual mean. Although largely inactive, the storms that have brewed killed 236 and incurred $1.7 billion in damages. The strongest and most devastating has been Cyclonic Storm Roanu, which only managed to dip to 983 mb and was only capable of blowing 65 mph minute-long gusts but led to the deaths of 201 in Sri Lanka and 26 in Bangladesh. The region's record holder is 1999's Category 5 Cyclone Odisha, which dipped to 912 mb and maintained a 1-minute wind speed of 160 mph.
Don't be caught off guard by systems in the tropics. Real-time updates, authoritative forecasts and WDT's own predictions are made available with our interactive maps and our Tropical Suite, which includes a Tropical Daily Planner, Active Storm Directories, Early Warning Notifications with WeatherOps alerting and tools for managing specific sites and assets. A closer look at the threats and their potential storm tracks can help ensure solid decisions and minimal losses due to complications from the weather.