Oklahoma Weather Company to Support Mobile Stages Worldwide
by Steve Miller, on Apr 29, 2015 3:00:08 AM
[av_slideshow_full size='featured' stretch='' animation='slide' autoplay='false' interval='5' control_layout='av-control-default' src='' attachment='' attachment_size='' position='top left' repeat='no-repeat' attach='scroll']
[av_slide_full slide_type='image' id='58665' video='http://' mobile_image='' video_format='' video_ratio='16:9' title='Weather Decision Technologies closes deal with Stageline to provide life-saving services' custom_title_size='' custom_content_size='' caption_pos='caption_right caption_right_framed caption_framed' link_apply='' link='lightbox' link_target='' button_label='Click me' button_color='light' link1='manually,http://' link_target1='' button_label2='Click me' button_color2='light' link2='manually,http://' link_target2='' font_color='' custom_title='' custom_content='' overlay_opacity='0.5' overlay_color='' overlay_pattern='' overlay_custom_pattern=''][/av_slide_full]
[/av_slideshow_full]
[av_textblock size='' font_color='' color='']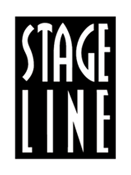 Weather industry leader Weather Decision Technologies (WDT) has inked a deal with Stageline, an innovative mobile staging company for the 2015 outdoor event season. Stageline was created in 1987 to promote the use of safe and reliable mobile stages and presently provides direct and rental services to over 15,000 events each year in 45 countries.
WDT will provide comprehensive weather forecasting services that will ensure Stageline events are monitored from load-in to load-out. These monitoring services include 24/7 meteorologist support plus tools that include a 7 Day color-coded Forecast Planner in 6hr time blocks as well as a 48 Hour Weather Check for a designated location in 2hr time blocks.
"We are glad to be leading the staging industry with safer stages, and having professionals watch the weather for us means we are making the right calls according to our weather action plans" says Pierre-Luc Rompre, GM of Stageline. "Our crews have seen it all, and having WDT on the team is an important part of all the events we do".
Stageline will have on-call access to WDT meteorologists as well as consistent monitoring of their event locations, issuing updates and/or alerts based upon weather threats that enter the area. Weather threats can range from a severe thunderstorm to unsafe heat index. But two of the greatest threats for any event are wind and lightning. WDT will notify Stageline customers if lightning approaches an event location and again when lightning is no longer a threat.
"WDT has tailored our enterprise-grade products to support the needs of the live event industry over the last few years. We have established ourselves as the "Show-Go" guys often helping events safely get through some challenging weather situations." says David VandenHeuvel – SVP, Enterprise Solutions for WDT. "Expanding and integrating our services with the safety-minded Stageline brand further ensures the protection of fans, talent and assets."
WDT WeatherOps live event decision support services are available for any size event in any location, worldwide. For more information, visit: WDTinc.com/Live-Events and/or contact WDT today.
There are many reasons why people in over 45 countries choose Stageline Mobile Stages. Used at over 15,000 events per year, our wide range of mobile stages is the answer to your needs for safety, speed of installation, mobility and versatility. The widespread interest in mobile stages is a direct result of a challenge we set ourselves over 25 years ago, to create a mobile stage that, at the time did not exist – a mobile stage, designed and built for the most extreme weather conditions and demanding outdoor situations. Founded in 1987, Stageline was born with one goal – to promote the use of safe and reliable Stageline Mobile Stages.
About Weather Decision Technologies, Inc. (WDT)
Weather Decision Technologies, Inc. is the industry leader, providing organizations with weather decision support on a global scale. WDT offers specific expertise with big data as it applies to hazardous weather detection and prediction, forecast modeling, decision analytics, GIS, mobile apps and interactive mapping. WDT employs the world-renowned WeatherOps forecast team, staffed by experts who provide global asset projection and commodities trading decision support. WDT maintains operational offices in Norman, Oklahoma and Houston, Texas.
[/av_textblock]
[av_social_share title='Share this entry' style='' buttons='' share_facebook='' share_twitter='' share_pinterest='' share_gplus='' share_reddit='' share_linkedin='' share_tumblr='' share_vk='' share_mail=''][/av_social_share]