WDT Acquires ChaserTV(TM) – the World's Largest Subscription-Based Storm Chasing Live Video Network
by Daphne Thompson, on Jan 25, 2011 2:00:41 AM
Coast-to-Coast Network Offers Chaser Video Wall and Superior Support Services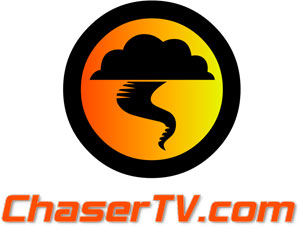 Norman, OK, January 25, 2011 – Weather industry leader Weather Decision Technologies Inc., (WDT) has acquired ChaserTV, a network of professional storm chasers in the United States, Europe and Asia. The network is the largest subscription-based service of its kind, bringing live, severe weather video to an online interactive site http://chasertv.com and in turn supporting advanced weather warnings and notifications across the world.
Founded in 2008, Chaser TV has grown rapidly to include 150+ dedicated members who regularly submit streaming video and help local weather offices and the public when severe weather strikes. The network's interactive site includes an innovative video display, known as "The Wall," which allows media companies to view live video streams occurring simultaneously across severe weather zones.
"We are excited to add ChaserTV to our growing portfolio of high quality severe weather services for media companies," said Mike Eilts, President and CEO of WDT. "ChaserTV is not only the largest network of its kind, it's a network with a very proud tradition of superior customer service," said Eilts.
Unlike other storm chasing networks, ChaserTV not only offers the video wall, but innovative features like auto-restart and the exclusive Media Access Key," said Steve Miller, Partner at ChaserTV. "Most of all, our chaser members are offered world class support, available 24/7 every day. We are proud of the community we have built and the service we provide, and none of that is going to change with this acquisition," said Miller.
WDT is acquiring the network from Bennett Miller, LLP. The terms of the agreement were not disclosed.
About Bennett Miller, LLP
Bennett Miller, LLP is a holding company focusing on multimedia technology, specifically, live breaking news and weather. The company maintains and accesses a vast network of servers capable of delivering live and stored on-demand video and syndicated programming for primary use by networks and network affiliates. The company delivers multimedia content to thousands of simultaneous viewers. Bennett Miller maintains corporate offices in Oklahoma City and technical offices in Omaha.
About Weather Decision Technologies, Inc.
Founded in 2000, Weather Decision Technologies has become a global leader in providing state-of-the-science weather detection, nowcasting, and forecasting systems and services to our partners and customers. WDT's iMap services provide dynamic, web-based and mobile interactive mapping solutions for the world's leading local media companies. WDT maintains operational and international offices in Norman, Oklahoma, and Atlanta, Georgia. http://www.wdtinc.com.