Lightning detection systems becoming standard for North Jersey fields
by Daphne Thompson, on Oct 7, 2010 4:30:42 AM
BY ASHLEY KINDERGAN
The Record
STAFF WRITER
The days of gazing quizzically at threatening skies and trying to gauge when to clear the pool, pack up the golf clubs or halt a baseball game may soon be over.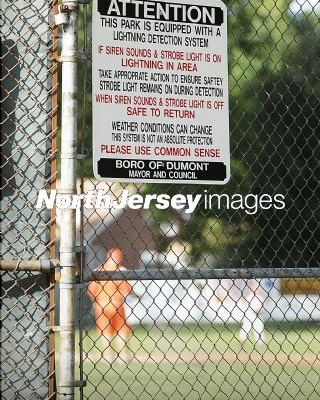 CARMINE GALASSO/STAFF PHOTOGRAPHER
Detection systems are showing up in more North Jersey communities.
North Jersey towns and counties have been steadily installing lightning detection systems at parks, public golf courses and pools over the last three years.
"It's somewhat of a no-brainer," said East Rutherford Mayor James Cassella, whose town bought a system in 2007. "The worst that can happen is there's no storm, and it goes off and people get mad."
The systems track nearby lightning strikes and automatically trigger alarms when a strike falls within a radius determined in advance by the system owner.
The system sends out a different alert when no lightning has been detected in the prescribed radius for a certain amount of time.
By the numbers
16: Deaths from lightning strikes nationally so far in 2010
1: Lightning deaths in New Jersey this year
58: Deaths on average in the U.S. per year from lightning strikes
25 million: Lightning strikes per year in U.S.
100 million: Typical voltage of a lightning bolt
50,000 degrees Fahrenheit: Temperature of lightning
Bergen County started investing in lightning detection systems following the deaths in 2006 of two teenagers on a Montvale soccer field.
Weather Decision Technologies, the Oklahoma-based company that supplied Bergen County with a detection system for its five public golf courses, relies on data from a national network of lightning sensors, said Brandon Wilkes, a company meteorologist. A Web-based application sends alerts to the local system, and can also send text and e-mail alerts.
Read more: http://www.northjersey.com/news/99187879_No_more_bolts_from_the_blue.html?c=y&page=1